The late physician has a lecture named in his honor; watch the introduction now.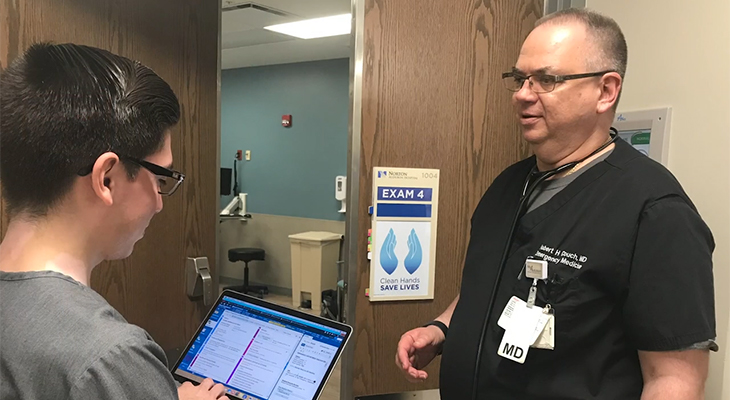 The 24th annual Primary Care Update, a daylong clinical update on the management of the adult patient, features the first presentation of a lectureship created in memory of longtime emergency medicine physician Robert H. Couch, M.D.
Register Today
The registration deadline is Nov. 18, 2020, for the Nov. 20  livestreamed activity, and there is no registration fee.
Dr. Couch's achievements are numerous: He was recognized for his contributions to medicine in the Louisville community when he was honored with the Lifetime Hero award by Louisville Business First; he was a founding member of Southern Emergency Medical Specialists; he served in numerous roles with the Greater Louisville Medical Society and Kentucky Medical Association (KMA), and was elected incoming KMA president before his death in November 2019.
Dr. Couch was a servant leader who wanted to make a large impact on our community and the world. In this vein, he is most notably remembered for his dedication to serving those in our community who are addicted to opioids. He was the first physician in Louisville to sound the alarm on the opioid crisis when he treated nine overdoses within hours of starting a 12-hour shift at Norton Hospital's emergency department. In the following days, weeks and months, he continued to educate the community through local and national media interviews, as well as by speaking to civic groups and local community leaders on the dangers of opioids. His particular passion for opioid and addiction education and awareness led him to travel the country, advocating for patients and speaking to various groups and lawmakers about the issue.
This lecture is named in Dr. Couch's honor and memory and serves to inspire others to advocate on behalf of patients as he did.
---