"Patients tell me mavacamten treatment for hypertrophic cardiomyopathy has transformed their quality of life and helped reduce their symptoms."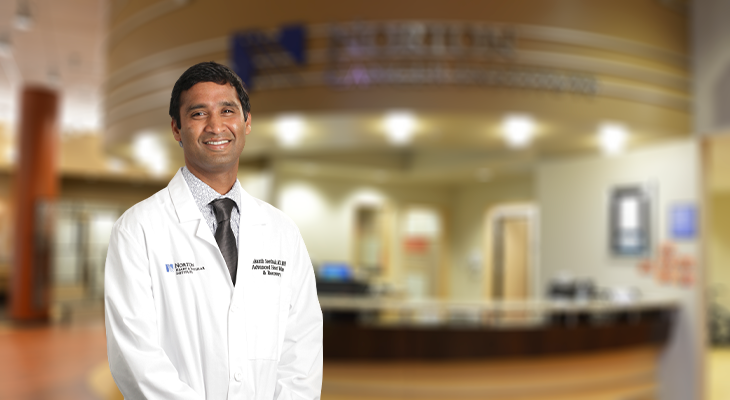 A new, first-in-its-class treatment for hypertrophic cardiomyopathy, mavacamten, has been a game-changer for my patients with obstruction.
In April, the Food and Drug Administration (FDA) gave breakthrough therapy designation and orphan drug designation for the new treatment, sold under the brand name Camzyos. Patients with New York Heart Association class II-III obstructive hypertrophic cardiomyopathy (oHCM) are eligible for the treatment to improve exercise capacity and symptoms.
We've been using mavacamten for more than four months now with excellent results.
My patients tell me it's transformed their quality of life, helping to reduce their symptoms, which typically include palpitations, shortness of breath, swelling of the legs and decreased exercise capacity.
Mavacamten is an oral medication that works as a cardiac myosin inhibitor, reducing the contractility of the heart muscle.
By significantly improving their symptoms, mavacamten reduces the chance that these patients will need a more serious intervention, such as septal myectomy, an open heart surgery that removes part of the thickened septum, or alcohol septal ablation, which shrinks the thickened tissue by killing the thickened heart muscle cells. Both of these procedures carry significant risks and side effects.
Before prescribing the drug, we will evaluate a patient to see if they are a good candidate. Echocardiogram assessments of left ventricular ejection fraction (LVEF) are required prior to and during treatment with mavacamten.
Because mavacamten reduces left ventricular ejection fraction, mavacamten is not indicated for patients with LVEF less than 55%. The drug also carries a boxed warning for risk of heart failure due to systolic dysfunction.
Refer a patient
To refer a patient to the  Norton Heart & Vascular Institute Advanced Heart Failure & Recovery Program, visit Norton EpicLink and open an order for Adult Cardiology.
My team, which includes a nurse clinician and a pharmacist, closely monitors each patient to make sure the drug is not causing the heart contractions to drop too much. We'll stop treatment with mavacamten if LVEF is below 50% at any visit or if the patient experiences heart failure symptoms or worsening clinical status.
Fortunately, that has not happened yet in any of the patients we've treated with the drug.
We also want our patients to have peace of mind. We are available around the clock if they have any questions about symptoms or side effects they are experiencing.
Because of the close monitoring required, mavacamten is available only through a restricted Risk Evaluation and Mitigation Strategy (REMS) program.
The FDA approved mavacamten after a phase 3 trial in which nearly 80% of patients showed improved left ventricular outflow tract (LVOT) gradients. There were no serious adverse events at either 48 weeks or, in a smaller group of patients, at 84 weeks.
Read more: Mavacamten: First approval
The most common adverse reactions were dizziness and syncope, which were more common in the mavacamten group than the placebo group.
We are starting patients on 5 milligrams (mg), and if the gradient is still high, we are increasing the dose to 10 mg or 15 mg.
Because this is a new drug, we are being very careful with it. We're also not sure how well it will work in the long term.
Still, it is very exciting to see a novel treatment for patients with this chronic and progressive disease.
Srikanth Seethala, M.D., is a cardiologist with the Norton Heart & Vascular Institute Advanced Heart Failure & Recovery Program.
---