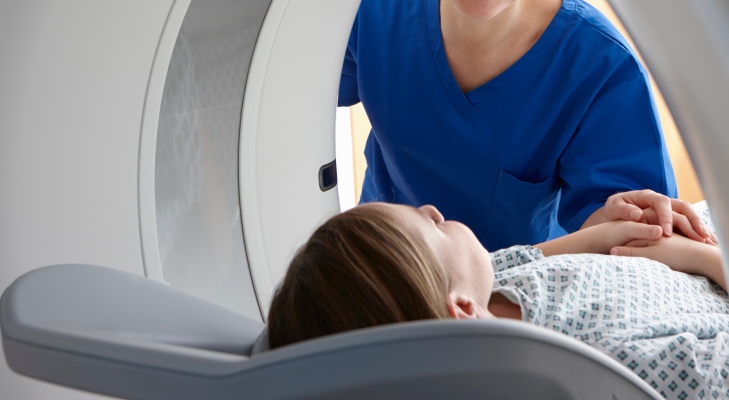 Brittany K. Albers, M.D., is the newest member of Norton Children's Radiology.
Dr. Albers is a native of Texas and earned her medical degree at Texas Tech University in Lubbock. She completed her internship and diagnostic radiology residency at Mayo Clinic in  Jacksonville, Florida. During her residency, Dr. Albers decided to pursue fellowship training in pediatric radiology at St. Louis Children's Hospital in Missouri because of the variety of patients she sees — from before they are born through early adulthood.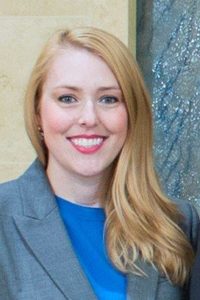 "After my fellowship, the opportunity presented itself with Norton Children's Radiology. I was drawn to the region by the friendly people and the natural beauty," she said. "I am happy to say my family and I feel like we are settling into our new Kentucky home and are looking forward to being here for years to come."
Outside of work, Dr. Albers enjoys traveling, especially time spent introducing her daughter to new cities and cultures.
Refer a patient
To refer a patient to Dr. Albers or any provider with Norton Children's Radiology, click here for the online referral form or call (502) 629-1234, option 3.
Norton Children's radiologists are specialized in imaging related to trauma, brain bleeds, skull fractures, cancers, appendicitis, congenital heart conditions and more. At Norton Children's Radiology, if radiation imaging is necessary, pediatric patients can expect the lowest dose of radiation with high precision and fast imaging.
Norton Children's Radiology is located within Norton Children's Hospital, 231 E. Chestnut St., Louisville, KY. To contact Norton Children's Radiology directly, call (502) 629-7661.
---