Norton Orthopedic Care
News and insights from a team of specialists offering diagnosis, treatment and rehabilitation of all types of bone and joint conditions and injuries. Norton Orthopedic Care holds The Joint Commission's Gold Seal of Approval for knee and hip replacement for its commitment to the highest standards of care and service.
Get Our Monthly Newsletter
Stay informed on the latest offerings and treatments available at Norton Healthcare by subscribing to our monthly enewsletter.
Make a Referral
Partnering with you in caring for your patients.
Refer a Patient
Are You a Patient?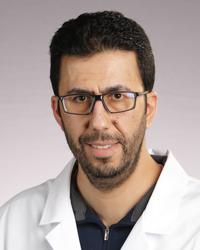 Provider Spotlight
Mustafa Barbour, M.D.
Mustafa Barbour, M.D., brings innovative hematology/oncology care to Louisville-area children