Contact Us
The Norton Sports Performance staff is happy to help. If you have any questions or would like to join a class. Please contact us.
Phone: 502-409-8888
Email: ehammer@nortonhealthcare.org
Get Our Monthly Newsletter
Stay informed on the latest offerings and treatments available at Norton Healthcare by subscribing to our monthly enewsletter.
Make a Referral
Partnering with you in caring for your patients.
Refer a Patient
Are You a Patient?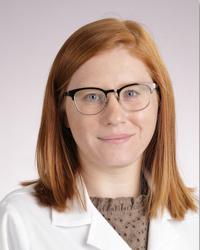 Provider Spotlight
Blake Russ, APRN
Blake Russ, APRN, has joined Norton Urogynecology Center as a seventh provider treating pelvic floor disorders, pelvic organ prolapse, urinary incontinence and related conditions.