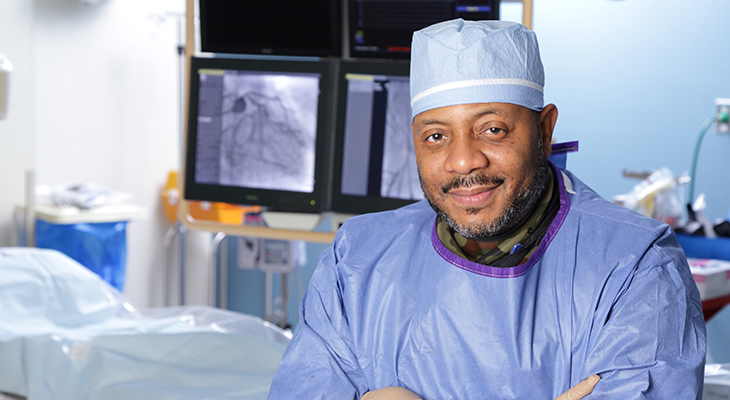 From Kelly C. McCants, M.D., medical director, Norton Heart & Vascular Institute Advanced Heart Failure and Recovery Program
Physicians and surgeons throughout Kentucky and Southern Indiana are partnering through the Norton Heart & Vascular Institute Advanced Heart Failure and Recovery Program to focus on coordinated care, innovative technology, early intervention — and recovery — for patients with advanced heart failure.
Patients with ejection fraction under 40% who have been on medical therapy for fewer than three months are candidates for our Myocardial Recovery Program. This program is built on evidence-based medication titration protocols, close monitoring through technology and frequent patient visits, and a holistic approach to behavior modification to promote the best possible environment for heart recovery.
In its first year, the Myocardial Recovery Program has achieved outstanding results. The recovery rate for heart failure patients was better than 30%, triple the national average.
I have close ties to many in the Greater Louisville community, as I completed my residency and spent 13 years here practicing heart failure cardiology before going to Piedmont Hospital in Atlanta, Georgia, where I served as the director of cardiac transplantation. In 2018, I returned to Louisville and joined Norton Healthcare.
Other members of the Advanced Heart Failure and Recovery Program team include certified heart failure nurse practitioners who have been in the field for more than 10 years, a nurse navigator to help educate and support patients and coordinate their care, and a full-time social worker and financial coordinator to help with issues ranging from insurance to housing.
We do team-based rounding and intervention. We put the plan in place together. That way, everyone on the team knows the plan for each patient.
For heart failure patients who live far from Louisville and have developed a relationship with their cardiologist, our team works with the referring physician to establish and monitor treatment plans. This shared-care model allows patients to stay with their cardiologists while they receive specialized guidance in managing heart failure.
Transplant patients who live near Louisville can come to one of our two Advanced Heart Failure Clinic locations for care before and after their transplants. We offer local expertise so that patients don't have to travel.
In addition, the Advanced Heart Failure and Recovery Program offers mechanical circulatory and left ventricular assist device (VAD) support. We deploy the latest technology to monitor and provide support to eligible patients before and after VAD implantation or heart transplant.
Refer a patient
To refer a patient to the Norton Heart & Vascular Institute Advanced Heart Failure and Recovery Program, use our online form.
---