Delivered immediately after blood-brain barrier disruption, a low dose of bevacizumab reduced radiation necrosis.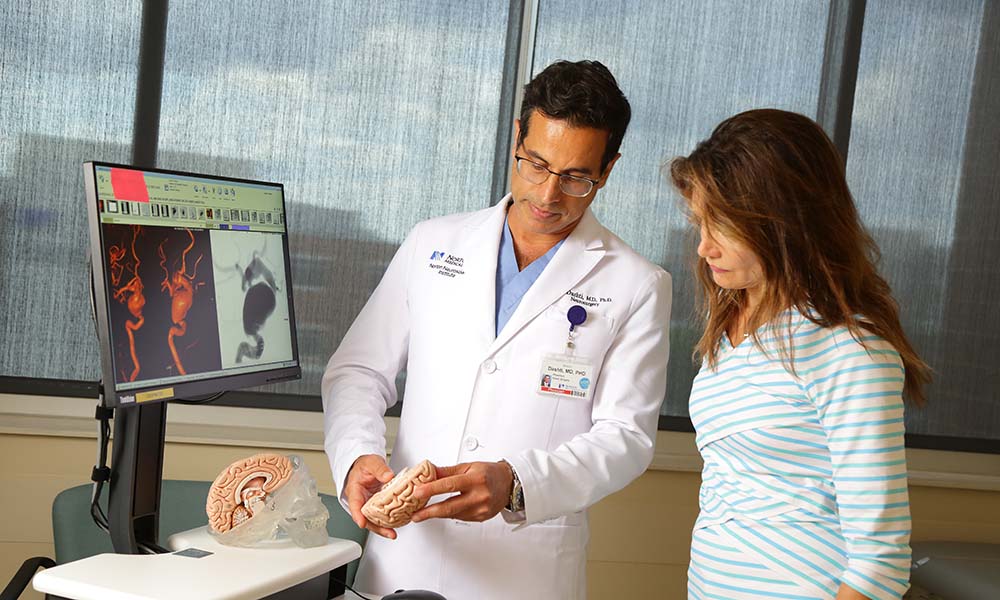 Clinical challenge
Radiation necrosis of the brain causes debilitating headaches, recurrent seizures, focal neurological deficits and subcortical neurocognitive slowing. Radiation necrosis occurs in about a fifth of patients who receive stereotactic radiation therapy (SRT) or stereotactic radiosurgery (SRS). Radiation therapy is increasingly used as a noninvasive treatment for benign diseases such as arteriovenous malformation (AVM), epilepsy and meningioma, in addition to brain tumors, leading to an increased use of SRT and SRS.
Steroids can manage symptoms in most patients. Severe cases require combined therapies such as pentoxifylline, vitamin E, hyperbaric oxygen, resection or laser interstitial thermal therapy. As many as 40% of patients have severe symptoms that don't respond adequately to prevailing treatments.
Excessive vascular endothelial growth factor (VEGF) is generally recognized as a root cause of cerebral radiation necrosis, leading to an inflammatory cascade of leaky capillaries, localized edema and focal ischemia. The result is white matter necrosis and surrounding vasogenic edema. Intravenous administration of bevacizumab, a monoclonal antibody for VEGF, has shown great success in treating medically refractory radiation necrosis. Bevacizumab, however, has to be given several times in relatively large doses over several months. Up to one-third of patients who receive bevacizumab can develop serious side effects such as venous thrombosis, gastrointestinal perforation, uncontrolled hypertension and intracranial bleeding.
Clinical trial
The investigators hypothesized that a single, small-dose, targeted bevacizumab infusion after blood-brain barrier disruption would be safe and effective in treating medically refractory radiation necrosis.
Ten adults with steroid-refractory, imaging-confirmed brain radiation necrosis were enrolled between November 2016 and January 2018 and followed for 12 months after treatment. Bevacizumab 2.5 mg/kg was administered as a one-time, targeted, intra-arterial infusion immediately after blood-brain barrier disruption.
Refer a patient
To refer a patient to Norton Neuroscience Institute, visit Norton EpicLink and open an order for Neurology or Neurosurgery.
---
Results
Of the 10 adults, no patients died or exhibited serious adverse effects of systemic bevacizumab. At three months, 80% of patients showed a greater than 25% reduction in radiation necrosis, while 90% had a greater than 25% decrease in vasogenic edema volume.
At 12 months, radiation necrosis volume decreased by three-quarters, edema volume decreased by a median of 50% and headache decreased by a median of 84%.
One patient was steroid-dependent at the end of the trial. Two patients exhibited radiation necrosis recurrence that required further treatment.
Conclusions
A single, low-dose, targeted bevacizumab infusion resulted in durable clinical and imaging improvements in 80% of patients at 12 months after treatment without adverse events attributed to bevacizumab alone. To the authors' knowledge, this was the first time such a result was shown.
Targeted bevacizumab may be an efficient one-time, low-dose treatment for adults with medically refractory brain radiation necrosis.
Targeted administration of bevacizumab after osmotic blood-brain barrier disruption should result in fivefold to twentyfold increased drug delivery to the affected brain, compared with intravenous of administration. Furthermore, the one-time small dose reduces systemic exposure to bevacizumab, which should reduce the rate of serious side effects. Further confirmation with a randomized controlled trial is needed to compare the intra-arterial approach with the conventional multicycle intravenous regimen.
Details
NCTid: NCT02819479
Publication: Journal of Neurosurgery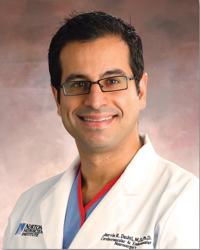 Current Norton Neuroscience Institute clinical trials and studies and research
---