By using the Conceloc cementless press-fit technology, physicians expect the joint will last longer and could be a particularly attractive option for highly active patients.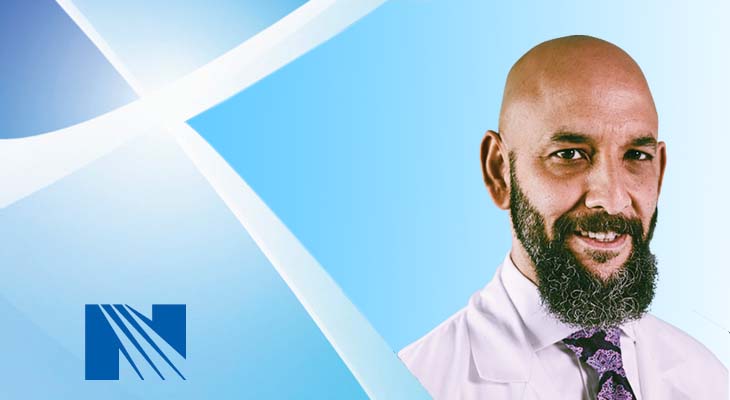 Cyna Khalily, M.D., orthopedic surgeon and medical director for adult reconstructive/joint replacement at Norton Orthopedic Institute, has completed his 100th cementless press-fit knee replacement using an implant with an advanced, porous titanium stem designed to fit immediately and encourage stronger bone growth to hold it in place.
Dr. Khalily, who has been performing cementless knee replacements for 25 years, is the first surgeon to reach the milestone with the Conceloc implant.
Conceloc 3D printing allows creation of an implant with a stem that's unique to the patient's anatomy. Added precision combined with random nooks and crannies in the titanium stem allows for an immediate fit and improved bone growth to hold the implant in place in the long term.
Press-fit knee replacement, also known as cementless or porous knee arthroplasty, uses materials in the artificial joint that allow bone to grow into the new joint. Bone cement continues to be a successful method of securing artificial knees. But patients who go back to active and even athletic lifestyles with their new knee can put strain on the joint that can cause the cement to wear down after a decade or more.
Refer a patient
To refer a joint replacement candidate to Norton Orthopedic Institute, visit Norton EpicLink and choose EpicLink referral to Orthopedic Surgery.
---
Dr. Khalily was the first in the world to perform a Conceloc implant and the first to complete a Food and Drug Approved cementless implant using the CORI Surgical System robot-assisted tool.
Dr. Khalily recently used the cementless implant in conjunction with the CORI robot. The robotic precision allows for even better fit, raising the likelihood the joint will last longer. The combination could be a particularly attractive option for highly active patients.
The procedure has not been in use long enough to gather any conclusive evidence of improved durability.
The CORI robotics-assisted knee replacement surgery tool allows surgeons to place the new joint — whether it's bonded with cement or press-fit for bone growth — with an alignment that more closely matches that of a healthy knee.
In the case of press-fit knee replacement, the fit of the new knee to the healthy bone is critical. Using the Conceloc, surgeons at Norton Orthopedic Institute create a unique cementless implant that allows for a better fit immediately while bone begins to grow and anchor the knee in place.
Precise placement and a stronger bond provides a more natural-feeling joint as well as one that matches the patient's anatomy more closely and promotes more complete bone growth around the stem of the new knee.
"Cementless (total knee arthroplasty) performs as well as cemented in functional outcomes and survivorship, particularly when used in high-demand groups," according to a study published last year in Bone & Joint Open, a British medical journal.
"New coatings and surgical techniques are improving osseointegration, thus reducing aseptic loosening risk. In addition, with novel technologies such as 3D printing and robotic-assisted arthroplasty, we will hopefully see these outcomes improve further," the study's authors wrote.
---