Norton Healthcare Express Services drive-thru facility offers lab tests, vaccinations and additional diagnostic services with a provider referral.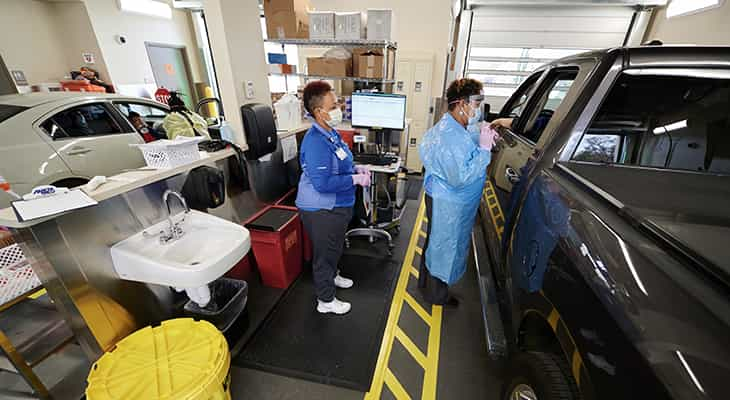 When a patient gets care through telehealth and needs hands-on diagnostic services, Norton Healthcare Express Services can be a convenient alternative to a traditional outpatient visit. Norton providers also can refer patients from office visits to the Hikes Point facility.
The facility tests for COVID-19, flu and strep. Blood draws and vaccinations are also available in the drive-thru setting. Additional Diagnostics, such as electrocardiograms, are available inside the building.
"Since the launch of Norton Healthcare Express Services, patients have been receptive to the convenience and ease of the clinic," said Sam Zuege, director of provider operations at Norton Healthcare. "Patients pull in and can undergo various services without getting out of their car. And while we all continue to be careful about the spread of viruses, there's less direct contact than in other settings."
The facility located at 2949 Breckenridge Lane accepts adult and pediatric referrals.
Refer a patient
Use Norton EpicLink to quickly and easily refer a patient to Norton Healthcare Express Services.
---