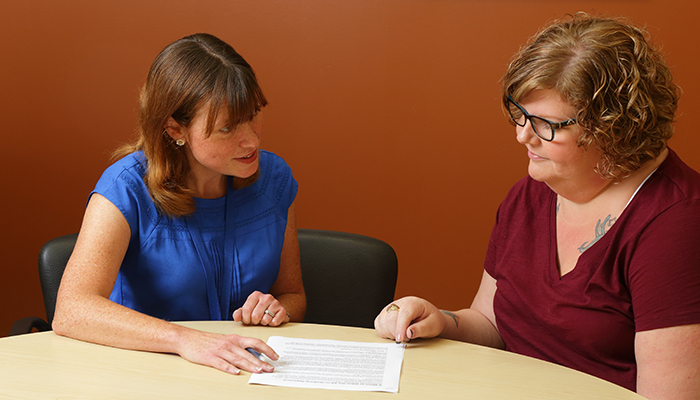 Patients who are overweight or obese potentially can benefit from a medication approved for long-term weight management. Five new drugs have been approved since 2012, giving weight management physicians a lot more tools in the toolbox to help treat obesity. Prior to 2012, we didn't have as much to offer.
These weight loss medications are indicated for patients with a body mass index (BMI) of 30 or above, or 27 or greater in the presence of at least one weight-related medical condition, such as hypertension, Type 2 diabetes, fatty liver disease or sleep apnea. They're prescribed for use along with a reduced-calorie, low-carbohydrate diet, and each has a different mechanism of action.
Patients have to meet specific criteria to be eligible for each of the drugs listed below, and not all of them are covered by insurance.
Qsymia is a combination of phentermine (Adipex-P, Lomaira), which suppresses appetite through norepinephrine release, and topiramate (Topamax), which interacts with the neurotransmitter gamma-aminobutyrate (GABA) and is used to treat migraines and epilepsy.
Qsymia is contraindicated for patients with uncontrolled hypertension, many cardiac diseases and pulmonary hypertension.
A pair of large-scale clinical trials lasting up to a year found the average weight loss of patients taking Qsymia ranged from 6.7% (lowest dose) to 8.9% (recommended dose) over those taking a placebo.
Contrave is a combination of naltrexone, an opioid antagonist, and bupropion, a dopamine and norepinephrine reuptake inhibitor sold as an antidepressant under brand names such as Wellbutrin and Zyban.
A clinical trial showed an average weight loss of 4% over placebo at one year, with 42% of patients taking Contrave losing 5% or more of their body weight compared with 17% of patients receiving a placebo.
Refer a Patient
Use Norton EpicLink to quickly and easily refer a patient to Norton Weight Management Services.
Qsymia and Contrave are contraindicated during pregnancy and lactation. Women taking any of these medications need to use a reliable birth control method.
Saxenda (liraglutide) is an injectable drug that decreases hunger like the glucagon-like peptide (GLP-1) hormone that humans naturally secrete. At one year, a clinical trial showed 56% of patients receiving Saxenda lost 5% or more of their body weight, compared with 25% for the placebo group.
Because Saxenda causes thyroid C-cell tumors in rats and mice, the medication is contraindicated for patients with a family history of medullary thyroid carcinoma or multiple endocrine neoplasia syndrome type 2. It also is contraindicated during pregnancy and lactation.
Xenical (orlistat) works by inhibiting gastric and pancreatic lipases. The result is that triglycerides in the diet are excreted rather than being absorbed. At one year, a clinical trial showed patients taking Xenical lost an average of 10% of their body weight, compared with the 6% weight loss by those taking a placebo.
Xenical is contraindicated for women who are pregnant or may become pregnant, and for patients with chronic malabsorption syndrome, or cholestasis.
Dr. McIntyre, an internal medicine physician, sees patients at Norton Community Medical Associates – Audubon East LL2 and Norton Weight Management Services.
---