In the past year, patients with relapsing forms of multiple sclerosis have gotten three new treatment options.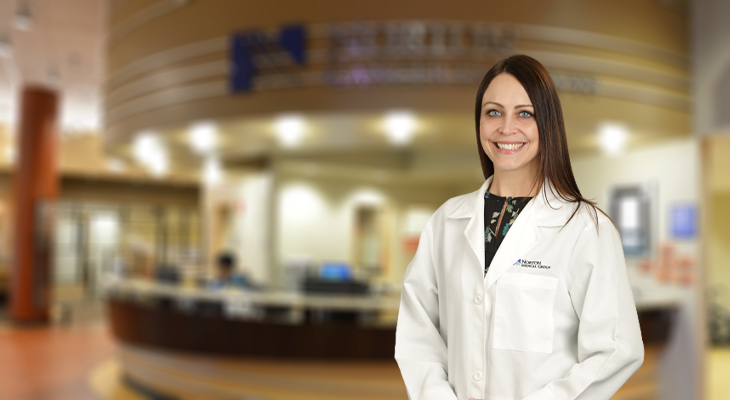 In the past year, patients with relapsing forms of multiple sclerosis (MS) have gotten three new treatment options. Mavenclad (cladribine) is the most groundbreaking of the new drugs, in my opinion, due to its unique mechanism of action. Another drug, Mayzent (siponimod) became the first drug approved for active secondary progressive multiple sclerosis (SPMS). Active SPMS refers to a disease course in which patients have intermittent relapses or disease activity seen on magnetic resonance imaging (new or gadolinium-enhancing lesions), but have progressive accumulation of disability in between these events as well. Most patients who are initially diagnosed with relapsing remitting multiple sclerosis (RRMS) eventually convert to SPMS, and many continue to have disease activity.
Over the summer of 2019, many existing drugs that were previously approved for RRMS only gained the additional indication for active SPMS as well. This has been very exciting for us in the neuroimmunology realm. The three new drugs approved for relapsing forms of MS (RRMS and active SPMS) are discussed in more detail below.
Mavenclad
Mavenclad is a drug approved for relapsing forms of multiple sclerosis, which includes RRMS and active SPMS. Mavenclad is taken for four or five days in a row, and then repeated for five additional days one month later. (One or two pills are taken each day depending on the patient's weight). This treatment regimen is repeated one year later. It tends to be fairly well-tolerated, and the most commonly reported side effect has been headache. One benefit of this drug is how few tablets a patient is required to take over a relatively low number of days. Patients on Mavenclad take a maximum of 40 tablets over a two-year period and spend no more than 20 days taking the medication over two years. This is a very appealing to many patients.
Mavenclad is an antimetabolite to purine and interferes with DNA synthesis and repair. It is a prodrug that is converted into its active form by a kinase enzyme (deoxycytidine kinase) and inactivated by a phosphatase enzyme (5'-nucleotidase). Lymphocytes contain high kinase to phosphatase ratios, which creates a high level of Mavenclad activation. Other cells in the body have a much lower kinase-to-phosphatase ratio, which means that a much lower level of Mavenclad is activated. Destruction of lymphocytes results in a transient lymphopenia with a gradual reconstitution of CD4+ and CD8+ cells, as well as CD19+ B cells over time.
RELATED: Mental health and provider considerations when treating multiple sclerosis
In terms of efficacy, in the phase 3 CLARITY trial, there was a 58% relative reduction in annualized relapse rate compared with placebo over about two years. There were 86% fewer gadolinium-enhancing lesions seen on MRI of the brain compared with placebo and 73% fewer active (new or enlarged) compared with placebo over about two years.
Refer a Patient
To refer a patient to Norton Neuroscience Institute, use our online form.
In terms of adverse events, certain infections were seen in the clinical trials. Most common infections include herpetic infections, most commonly herpes zoster. Incidence of opportunistic infections was similar between Mavenclad and placebo. Other possible adverse events include lymphopenia, which was severe in some patients. Certain malignancies were seen in the cladribine group during the clinic trial, and there were none reported in the placebo group. However, there was no clustering of malignancy type or hematologic malignancies reported. Current evidence does not suggest that there is an increase in risk of malignancy with Mavenclad treatment compared with the general population. Nonetheless, Mavenclad is contraindicated in patients with a current malignancy. Mavenclad also has the potential to be teratogenic, and women and men of reproductive age should use effective contraception during the treatment course and for at least six months after the last round of tablets.
Mayzent
Also known as siponimod, Mayzent is also approved for relapsing forms of multiple sclerosis, including clinically isolated syndrome (CIS) at high risk for conversion to MS, RRMS, and active SPMS. Mayzent was also the first drug to be approved for active secondary progressive disease.
Like Gilenya (fingolimod), Mayzent is a once-daily tablet. It sequesters certain white blood cells in the body's lymph nodes by targeting sphingosine-1-phosphate (S1P) receptors on lymphocytes. While Gilenya affects four different subtypes of S1P receptors, Mayzent affects only two and is thought to have fewer cardiac-related adverse effects. When starting Gilenya, there is a risk of QT prolongation and bradycardia, and the drug requires a first-dose observation. This requires about six hours of in-home monitoring or monitoring in the clinic, which many patients find inconvenient. Mayzent typically does not require first-dose observation in patients without cardiac comorbidities. Mayzent tends to be well-tolerated, and the most commonly reported side effects include headache and an increase in blood pressure. Other potential adverse events include the risk of macular edema, which is increased in patients with diabetes mellitus; increased blood pressure; a decline in pulmonary function; and liver injury. There is also a risk of certain infections including herpes infections, including some serious adverse events. These serious adverse events include a case of reactivation of varicella zoster virus (VZV) resulting in varicella zoster meningitis and cases of fatal cryptococcal meningitis. While there have not been any reports of progressive multifocal leukoencephalopathy (PML) on Mayzent, there have been cases reported on other S1P modulators (Gilenya).
The phase 3 clinical trial looking at Mayzent, EXPAND, was unique in that it studied an SPMS population of patients who had been diagnosed with MS for an average of 13 years and who had a much higher mean disability score compared with patients in other trials. In other words, this study was designed to look for efficacy specifically in an SPMS population, whereas other drug studies mainly looked at patients very early in the disease course and before they had entered into the progressive phase. In terms of efficacy, looking at three-month confirmed disability progression (CDP), Mayzent showed a 21% relative risk reduction over placebo in patients with active SPMS. Patients receiving Mayzent had a 26% relative risk reduction in disability progression over six months compared with placebo. EXPAND did not show a significant slowing of disability progression in patients with non-active SPMS. There also was a 55% relative reduction in annualized relapse rate compared with placebo and a significant reduction in MRI activity as well.
Mayzent should not be taken by anyone who has had a myocardial infarction, unstable angina, stroke, TIA, or has been hospitalized for decompensated heart failure in the previous six months. It is contraindicated in patients with a Mobitz Type II second-degree or third-degree AV block, or sick sinus syndrome unless they have a pacemaker. It should not be taken by patients who have a CYP2C9*3/*3 genotype, and patients must undergo genetic testing to discover their genotypes prior to initiation of this drug.
Vumerity
Also known as diroximel fumarate, Vumerity is another oral medication for relapsing forms of MS, including clinically isolated syndrome at high risk for conversion to MS, RRMS, and active SPMS. Vumerity has a similar mechanism of action to Tecfidera (dimethyl fumarate), and works by activating the Nrf2 (nuclear factor [erythroid-derived]-like 2) pathway. This pathway is involved with protecting cells from oxidative stress. Vumerity has a different chemical structure than Tecfidera and may be better tolerated in terms of gastrointestinal side (GI) effects. EVOLVE-MS-2 was a phase 3 clinical trial specifically designed to look at GI tolerability, and patients in this trial had a very low rate of discontinuation due to GI adverse events (less than 1%). Other common side effects of Vumerity include flushing and an increase in hepatic enzymes. Some patients on Vumerity may develop lymphopenia, and there have been cases of PML reported in patients on its sister drug, Tecfidera. The majority of cases of PML occurred in patients with a low absolute lymphocyte count for more than six months, and it is generally felt that regular monitoring of lymphocyte counts significantly reduces the risk of PML.
---