Kentucky's rate of new lung cancer cases is the worst in the country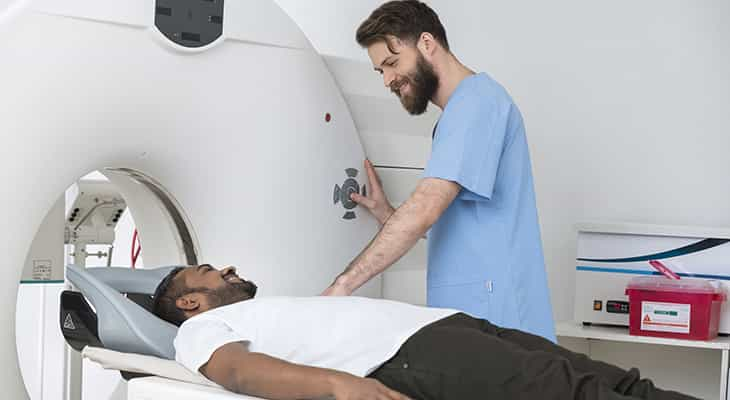 In its March 2021 revised guidelines for lung cancer screening, the U.S. Preventive Services Task Force (USPTF) noted Black men have a higher incidence of lung cancer than white men, and Black women have a lower incidence than white women.
Reasons for the disparity were likely prevalence of smoking and other social risk factors, the USPSTF said in explaining that it would limit its recommendation to age and smoking history alone.
The USPSTF stressed the need for shared decision-making when discussing lung cancer screening with patients.
"Lung cancer screening has its own risks, including false positives, and doesn't prevent most deaths from lung cancer. But if caught early, the prognosis is much better than late-stage lung cancer," said Muneeb A. Choudry, M.D., medical oncologist at Norton Cancer Institute Comprehensive Lung Center. "Smoking cessation is essential as smokers' risk of lung cancer is about 20 times higher than for nonsmokers."
Refer a patient
Use Norton EpicLink to quickly and easily refer a patient to Norton Cancer Institute for a screening.
Kentucky's rate of new lung cancer cases is the worst in the country, according to the American Lung Association's 2020 report, and the five-year lung cancer survival rate is 18.4% and one of the worst in the country despite a 9.5% improvement in the past five years.
The rate of new lung cancer cases among Blacks in Kentucky is significantly higher than the national rate and significantly lower than the rate of whites in the state.
Just more than 10% of cases in Kentucky go untreated, possibly because of advanced cancer or refusal of treatment. Nationally, 15% of cases aren't treated, according to the lung association.
The USPSTF's 2021 lung cancer screening guidelines recommend annual screening of those ages 50 to 80 who have a 20 pack-year smoking history and currently smoke or have quit within the past 15 years. Screening should be discontinued once a person has not smoked for 15 years or develops a health issue that substantially limits life expectancy or the ability or willingness to have curative lung surgery.
Low-dose computed tomography remains the only recommend screening modality.
Norton Cancer Institute's Comprehensive Lung Center is designated by the GO2 Foundation for Lung Cancer as a center of excellence for its commitment to comply with best practices developed by the American College of Radiology, the National Comprehensive Cancer Network and the International Early Lung Cancer Action Program.
The Comprehensive Lung Center offers low-dose computed tomography (CT) scans to detect the smallest of tumors.
---