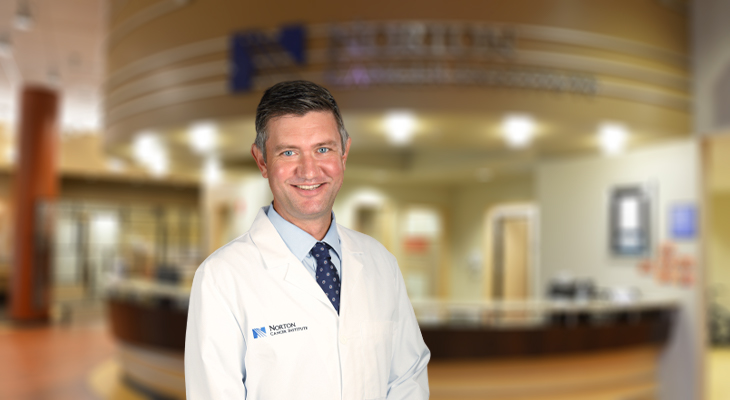 Adam D. Lye, M.D., is a medical oncologist/hematologist. He earned his medical degree from the University of Kentucky College of Medicine in Lexington, where he also completed his residency and fellowship. Dr. Lye is board certified in medical oncology and internal medicine.
Dr. Lye's clinical interests include lung cancer, general oncology and hematology. He has done presentations on advances in oncology treatment, lung cancer screening, lung cancer treatment, immunotherapy and breast cancer treatment. He has spoken at local and statewide events, including Fort Knox Grand Rounds and University of Kentucky cancer conferences. Dr. Lye has published journals on immunonutrition, plasmapheresis and aplastic anemia.
Dr. Lye sees patients at Norton Cancer Institute – Brownsboro and Norton Cancer Institute – Shepherdsville. To schedule an appointment at either location, call (502) 394-6350. Make a referral online at NortonHealthcareProvider.com/referral.
---