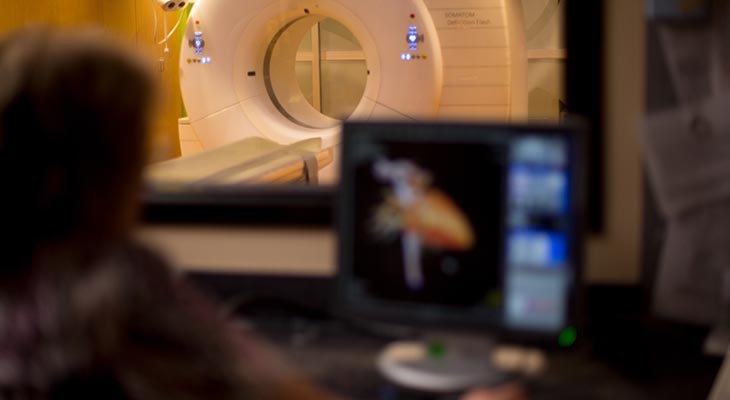 When a patient needs diagnostic testing or imaging, what are the factors you weigh to determine where to refer them?  Here are some things to consider about the benefits of referring to Norton Healthcare's imaging services.
Appointment options to fit any schedule: With three facilities that are open 24/7, 365 days a year, and other locations with evening and weekend hours, patients have many appointment options. Norton Healthcare's imaging services have multiple sites across the area, so patients can choose a location that's most convenient for them. And, our sites often can accommodate same-day appointments, especially when patients are flexible on the location and time.
Board-certified, fellowship-trained specialists, as well as providers with additional specialties in areas like orthopedics or neurology
Same-day results: Our goal is to deliver results as fast as possible without compromising care. And, we give physicians the power to discuss test results with their patients. With MyNortonChart, test results are delivered immediately to physicians, and physicians can send these out to patients via MyNortonChart or follow up with patients.
Competitive pricing: What patients pay will depend on factors like the type of insurance plan they have and the copays and deductibles their plan dictates. Norton Healthcare's access center can help provide a cost estimate for the type of test that is being ordered. Or, patients can contact their insurance company for information about their financial obligations for testing.
Advanced testing equipment, including magnetic resonance imaging (MRI) scanners that offer open, ultra-short bore design for patients who are concerned about claustrophobia: With more sequences, the more information you have as a physician to inform a diagnosis.
Refer a patient
To refer a patient to Norton Healthcare's imaging services, please call (502) 485-4700 or place a referral request in Epic.
---