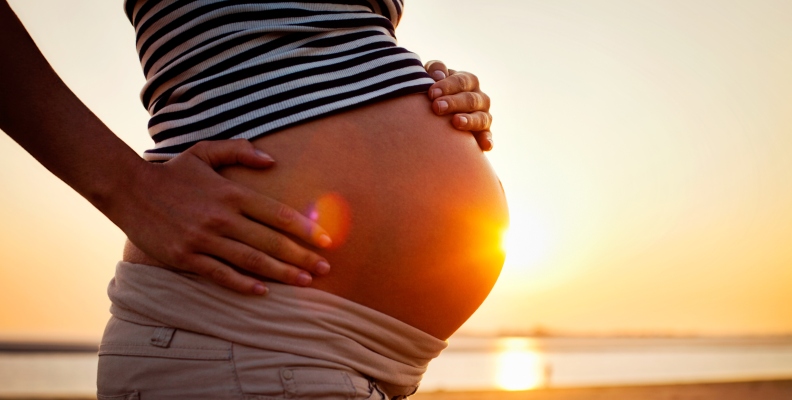 Hydrotherapy, or water labor, is available for laboring moms as a way to relieve pressure, decrease anxiety, lessen the need for pain medication through the labor process and shorten the initial phase of labor.
"Hydrotherapy decreases pain sensations due to the shift in hydrostatic pressure," said Bianca Weaver, certified nurse midwife with Advocates for Women's Health, a Part of Norton Women's Care – St. Matthews. "The shift moves more fluid into circulation, giving your patient additional blood flow to the uterus and placenta while decreasing catecholamine levels, which stimulate uterine contractions."
Hydrotherapy does not increase the risk of adverse fetal outcomes, intrapartum or postpartum infection, the length of the second and third stages of labor, mode of delivery, perineal lacerations or postpartum hemorrhage.
Candidates for hydrotherapy have low-risk pregnancies and are delivering full-term babies. Pregnancies complicated with hypertension (gestational or chronic), preterm deliveries, multiple births and insulin dependent diabetics are not good candidates. Hydrotherapy can inhibit labor if the patient is in the tub too long (more than two hours in some studies). If contractions are slowing down, a patient can always get out of the tub. It is a very easy non-medical pain-relief measure that can be used as needed.
Refer a patient
To refer a patient to Bianca Weaver, CNM, or any Norton Women's Care provider, click here for the online referral form or call (502) 629-1234, option 3.
---