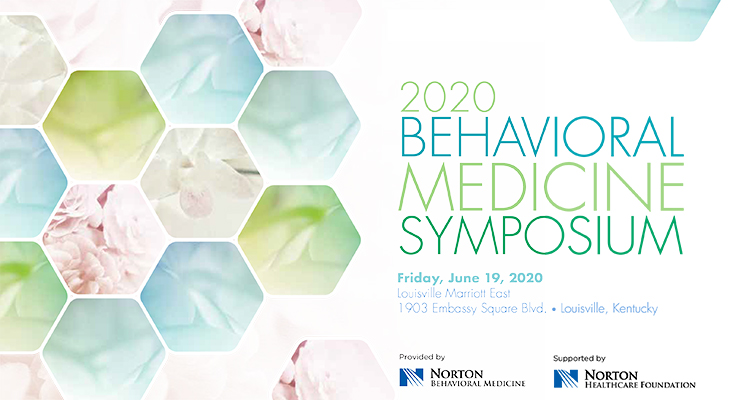 Providers looking to learn innovative therapies and best practices in the diagnosis and delivery of behavioral health services can plan to attend the 2020 Behavioral Medicine Symposium.
Sessions will be Friday, June 19, 2020, from 7 a.m. until 3:45 p.m. at the Louisville Marriott East, 1903 Embassy Square Blvd. in Louisville.
Cost: $25
Deadline to register: June 15, 2020
Continuing education credits will be provided.
For more information, visit NortonHealthcare.com/CME, and click on "CME Activities," or call (502) 446-5955.
---