In addition to spinal compression on the area that controls diaphragm function for breathing and motor function, the tumor was close to the vertebral artery.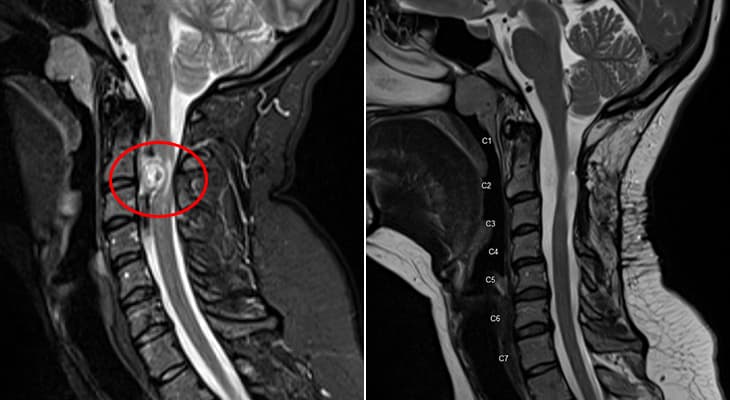 The patient
A 27-year-old female presented with five months of progressive quadriparesis and paresthesias affecting both upper and lower extremities. She initially presented to her primary care provider five months prior, while eight months pregnant, with weakness, numbness and tingling in her right upper extremity. The symptoms initially were thought to be a result of carpal tunnel syndrome related to her pregnancy. Symptoms, however, started to progress to her left upper extremity even after childbirth.
Shortly thereafter she started experiencing weakness in her lower extremities, causing multiple falls. Symptoms continued to progress, and she developed spasms in her upper extremities and difficulty using her right upper extremity. She subsequently developed urinary retention which led her primary care provider to order an MRI of her cervical spine, revealing a 4-centimeter upper cervical spine tumor. The tumor had both intradural and extradural components causing severe spinal cord compression. This prompted referral to Mahan Ghiassi, M.D., neurosurgeon at Norton Leatherman Spine, for surgical evaluation.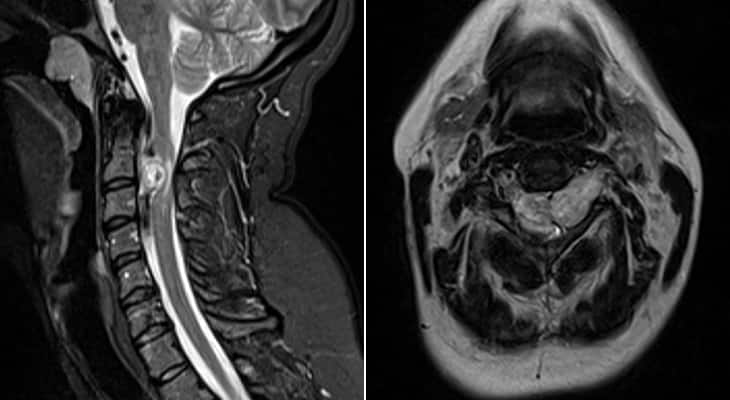 The challenge
The primary goal of extramedullary spinal tumor surgery is decompression of the spinal cord by tumor resection. The challenge with this tumor was the large size. The lesion was taking up greater than 90% of the central canal (causing critical compression of the spinal cord). It was located in the upper cervical spinal cord region, which not only transmits all motor function into all extremities but also controls diaphragm function for breathing. In addition, the tumor was abutting the vertebral artery carrying blood to the brainstem.
The physician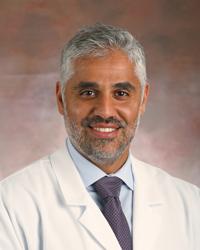 Mahan Ghiassi, M.D.
, endovascular neurosurgeon, spine surgeon and neurosurgeon, Norton Leatherman Spine
The solution
The patient underwent C1 to C3 bilateral laminectomy with C1/2 and C2/3 facetectomies for microsurgical resection of intradural extramedullary spinal tumor with C1 to C4 posterior instrumentation for spinal stabilization. The decision was made to minimize spinal cord manipulation. Facetectomies of the joints overlying the tumor were performed, allowing for a lateral approach and resection of the tumor away from the spinal cord.
The result
Immediately postoperatively, patient had significant improvement of motor function in all extremities. She was discharged to rehabilitation, and over the course of approximately one month her cervical myelopathy, quadriparesis and urinary retention resolved. Follow-up imaging showed no residual tumor and spinal cord decompression. Patient has returned to normal neurological function now.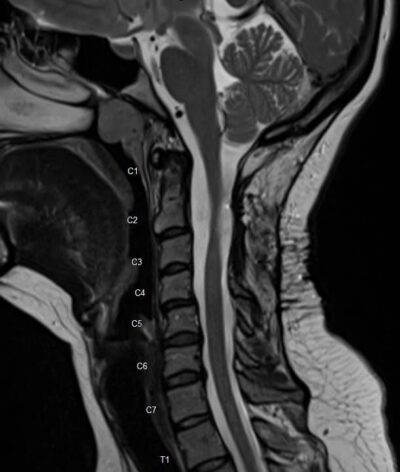 Treatment and results may not be representative of all similar cases.
Refer a patient
To refer a patient to Norton Leatherman Spine, visit Norton EpicLink and choose EpicLink referral to Spine Surgery-Neurosurgery Spine.
---
---