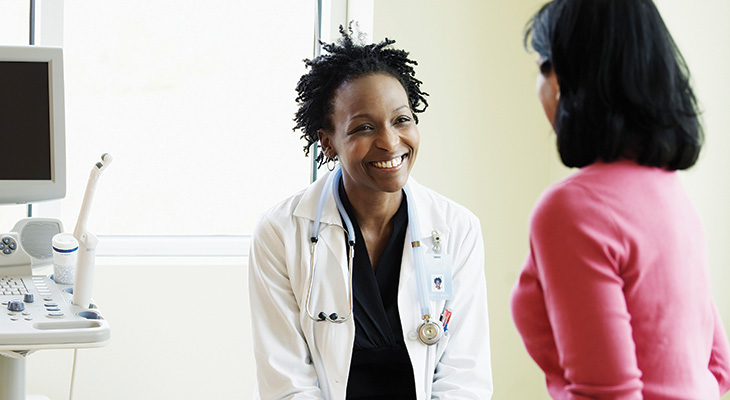 Norton Healthcare treats all patients with chronic hepatitis C regardless of F score or sobriety. Here's what providers should know.
Many factors can affect the plan of care to treat hepatitis C, including genotype of the virus, stage of liver disease, whether the patient has had previous treatment and what other health conditions the patient has. The Norton Complex Care Clinic works with patients to develop an individualized treatment plan.
It's important to know that eligibility requirements for hepatitis C treatment, such as documented sobriety or severity of liver damage (F score), have been removed. Norton Healthcare is in a unique position to treat all patients with chronic hepatitis C.
Providers sometimes incorrectly educate patients that they are not eligible for treatment due to the following factors:
Patient is not able to document sobriety.
Liver is not damaged enough (F score).
Patient does not meet insurance coverage requirements for treatment.
Due to changes made between October 2017 and June 2018, these factors no longer keep a patient from receiving treatment for hepatitis C. Below is an outline of changes made by the most common insurance carriers that affected eligibility requirements for treatment:
The Medicaid fee-for-service eliminated the fibrosis and sobriety requirement in October 2017.
Aetna implemented a new hepatitis C policy in November 2017.
Anthem removed the criteria Feb. 1, 2018.
Passport implemented the revised hepatitis C criteria April 1, 2018.
WellCare implemented the change April 1, 2018.
The Medicaid managed care organizations (MCOs) came on board with the recommendations in April 2018.
Humana CareSource changed the F score to 0 and removed the required drug testing (sobriety requirement) on June 1, 2018.
Hepatitis treatment plan for patients
A treatment plan for hepatitis C will typically consist of the following:
Medical history: It is important for us to know whether the patient has been treated previously for hepatitis C or hepatitis B.
Blood sample: At a patient's initial visit, we will order blood work, look for other infections, assess the liver and gather a baseline for all measurements prior to treatment.
FibroScan or FibroSure: we will conduct tests to assess the health of the patient's liver.
Genotype: We will order a genotyping of the patient's hepatitis C, so we can determine the best medication.
Consultation with pharmacy: Someone from our specialty pharmacy team will meet with the patient to discuss the medications, how to take them and their side effects, and answer patients' questions.
Prescriptions will be mailed to you: Patients will need to call us when they receive their medications and start the first dose, as it is important to note the first day of treatment.
Four-week follow-up: The patient will visit the Norton Complex Care Clinic every four weeks during treatment to measure progress and make sure the amount of virus in the patient's blood is decreasing.
Eight to 12 weeks: Treatment usually lasts eight to 12 weeks, but it may vary depending on the type of hepatitis C and the medicine the doctor prescribes. If the patient's fibrosis score is F3 or F4, indicating a greater level of liver damage, the patient may be treated for up to 24 weeks.
Four-month completion of care: Once the patient has completed treatment, he or she will be scheduled for a four-month follow-up to check the health of the liver and confirm that the active hepatitis C virus is gone. Once the virus is gone, the patient is cured.
Follow-up care: If the patient needs further care, our team will connect the patient with other specialists and consult with the primary care provider to create a long-term follow-up plan.
Refer a patient
To refer a patient for hepatitis C treatment at a Norton Complex Care Clinic, please use this convenient online referral form.
---