Norton Cancer Institute Comprehensive Support Care is inclusive of our Behavioral Oncology Program that comprises psychiatric nurses practitioners, licensed clinical social workers and expressive arts therapists.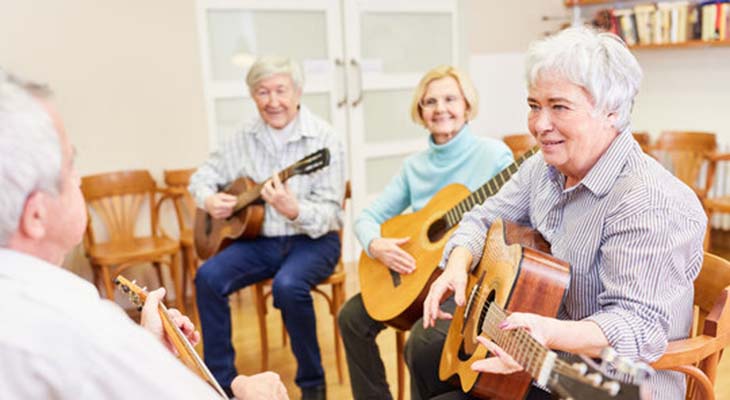 Cancer is a disease that impacts each individual differently. There is no one-size-fits-all approach to compassion and care. Just as we deliver individualized medicine, we deliver individualized care to ensure we meet the needs of the whole person. We know that cancer can be all-encompassing. Addressing the emotional health of patients is a vital part of our cancer care at Norton Cancer Institute. We offer a multidisciplinary team of specialists on-site to support our cancer patients and their primary caregiver.
Norton Cancer Institute Comprehensive Support Care includes our Behavioral Oncology Program that comprises psychiatric nurse practitioners, licensed clinical social workers and expressive arts therapists. Our larger cancer support team also includes nurse navigators, nutritionists, massage therapists and additional support care offerings (education, wigs, etc.). The overarching goal for our program is to ensure patients have access to resources to ease any undue suffering. We provide abundant opportunities to engage in healing arts, educational and psychosocial support offerings.
As our patients begin treatment at Norton Cancer Institute, all are screened to see who might benefit from comprehensive support services, including specialized mental health services. Our support program multidisciplinary team members work collaboratively with the medical team to determine the needs of each patient and their caregivers. The Behavioral Oncology Program offers individual therapy and brief caregiving interventions. When appropriate, medications may be prescribed to treat a variety of mental health issues and enhance quality of life.
Music and art therapy also can help. Studies show they can lessen anxiety and can improve mood, pain and shortness of breath.
The Norton Cancer Institute Behavioral Oncology Program's Legacy Lab at Norton Healthcare – St. Matthews campus is a physical clinical space to facilitate proactive, tangible legacy projects with our patients with advanced cancer and their families. The clinical aim for the Legacy Lab is to increase communication, connection and bonding with a patient and their loved ones through innovative and expressive arts therapies.
Some examples of this innovative approach may include personalized recordings, participation in amplified cardiopulmonary recordings (ACPR) and opportunities for patients to share their stories with their loved ones.
The Legacy Lab is anchored in evidence-based approaches to caring for patients facing a life-threatening illness, including the teachings of the founders of dignity therapy and meaning-centered psychotherapy (Harvey M. Chochinov, M.D., Ph.D., FRSC; and William S. Breitbart, M.D.).
Through participation in the Legacy Lab, patients have the opportunity to share their stories, be heard and be honored. We strive to provide a renewed sense of dignity and enhanced psychosocial support. On recordings, patients can talk about what made them feel most alive, their hopes and dreams for loved ones or something they'd want family members to remember about them.
Refer a patient
To refer a patient to Norton Cancer Institute, visit Norton EpicLink and open an order for Oncology.
---
ACPR is a unique music therapy intervention implementing recorded heartbeats with individualized and meaningful music, and/or spoken messages. The intended purpose of ACPR is to facilitate an accessible audio representation of a loved one's legacy through a therapeutic process. For the recipients, the intention is for the ACPR to be a supportive tool throughout their grief process, not a static product. This ongoing intervention may provide loved ones an opportunity to evolve the project to accompany and assist with a natural grief experience.
By normalizing emotional and mental health and working alongside the oncology team, we allow the patient to leverage their personal strengths and enhance their ability to deal with whatever challenges cancer illness may bring. We want to support their core sense of self, maintain hopefulness, autonomy and control, and strive for acceptance while reinforcing resilience.
The primary goal of Norton Cancer Institute Comprehensive Support Care is to ensure individuals going through a cancer journey have access to resources and support to allow them to them to meet the demands of the illness with as much grace and dignity as possible.
We know that each individual brings different perspectives, life experiences and resources, and varying capacities to cope with a cancer journey. We want to ease the burden that cancer can bring by connecting individuals to resources to enhance the sources and types of psychological support available. As psychosocial oncology care providers, we are here to help manage the human side of cancer.
At Norton Cancer Institute, no one needs to face cancer alone.
Elizabeth M. Archer-Nanda, DNP, APRN, , is a psychiatric clinical nurse specialist and leads the Behavioral Oncology Program within Norton Cancer Institute Comprehensive Support Care.
Brian Schreck, M.A., MT-BC, is a board-certified music therapist at Norton Cancer Institute.
---