In 2020, the national pediatric asthma treatment guidelines were updated for the first time in 13 years.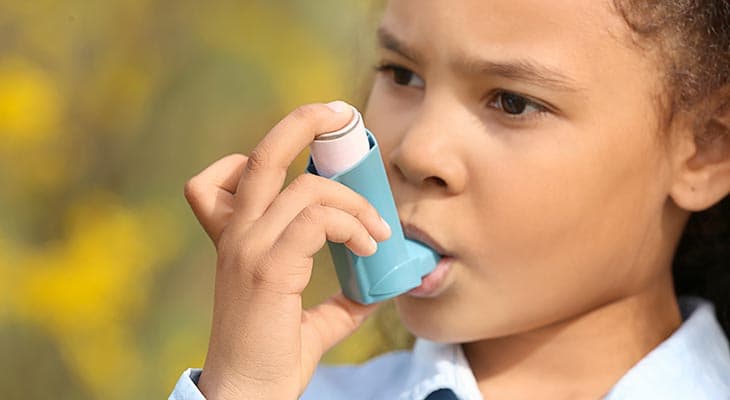 For the first time in 13 years, the national asthma treatment guidelines were updated with several new recommendations and options for pediatric asthma therapy.
In December 2020, the recommendations highlighted updates in diagnosis, management and treatment of asthma.
The new guidelines represent substantial progress not only in understanding and managing asthma in children, but in new approaches in therapies that are beneficial to young children and their families.
Asthma is one of the most common chronic illnesses in children. In Kentucky, the number of children receiving a diagnosis of asthma typically runs between 10% to 12%. Given the number of children experiencing this illness, it is critical for practitioners to understand the latest recommendations for treatment.
Key changes in pediatric asthma treatment guidelines
"There are new treatment strategies for asthma that these guideline updates now endorse," Scott G. Bickel, M.D., pediatric pulmonologist with Norton Children's Pulmonology, affiliated with the UofL School of Medicine, said during a recent continuing medical education opportunity on the Norton Healthcare "MedChat" podcast. "They give some additional flexibility to clinicians."
READ MORE: Low pediatric asthma readmissions help Norton Children's Hospital earn No. 38 U.S. News & World Report ranking for pulmonology and lung surgery
The six areas covered are:
Using inhaled corticosteroids as needed for recurrent wheezing or persistent asthma in certain patients
Using long-acting antimuscarinic antagonists as add-on maintenance therapy
Using immunotherapy in allergic asthma
Using one or more methods to reduce exposure to indoor asthma triggers
Using fractional exhaled nitric oxide (FeNO) in the diagnosis and/or management of asthma
Using bronchial thermoplasty to treat selected adults with persistent asthma
New asthma guidelines for inhaled corticosteroids (ICS) usage
"The new ICS guidelines also give providers and families new options," Dr. Bickel said. "Some of these options may allow children to safely reduce their use of inhaled steroids while maintaining control of their symptoms. Obviously, any change in therapy needs to be done under the close, direct supervision of their asthma provider."
A significant new paradigm in asthma management is the introduction of single maintenance and relief therapy (SMART), where only one inhaler is used and serves as both a daily controller and a rescue inhaler. These inhalers have a combination of two medications (a steroid and a long-acting beta-agonist) to allow one to serve both purposes. Children take a set number of inhalations per day (determined by the provider) and then are allowed extra inhalations if they have increased asthma symptoms. With this therapy, families no longer have to keep track of two separate inhalers as the standard albuterol "rescue" inhaler is no longer needed. SMART is recommended for children ages 5 and older who have certain levels of asthma severity.
Refer a patient
Use Norton EpicLink to quickly and easily refer a patient to Norton Children's Pulmonology.
For children younger than 5, the guidelines now endorse the use of inhaled steroids only as needed for certain children whose asthma is triggered only by viral cold infections. This allows families the flexibility to start inhaled steroids (and their rescue medication as well if needed) at the first sign of a cold to help prevent it from progressing to an asthma exacerbation. Previously, these children may have been on inhaled steroids every day, so this helps reduce medication exposure and focus it just when needed. It is important that families have clear plans in place that have been developed with their pediatrician or asthma specialist to know when to start these medications and for how long to continue .
Acceptance of new pediatric asthma treatment guidelines
It's important to keep in mind that it likely will take some time for the new asthma management guidelines to achieve widespread acceptance.
Schools, for example, are probably not quite up to speed on using combination inhalers as a rescue formulation as one would with SMART. Payers also present a challenge. For SMART, insurance needs to cover multiple combination inhalers per month in many cases. This is a significant change from before, and it is taking time for insurance plans to adapt.
Families who have helped their children manage asthma for a long time also will need to adjust to just using one inhaler.
Despite no established cure or prevention, the new guidelines should provide effective treatment and improve the lives of children with asthma.
---