Pediatric cardiomyopathy is progressive and may be asymptomatic up to sudden death, making family history an important tool in deciding when to refer patients.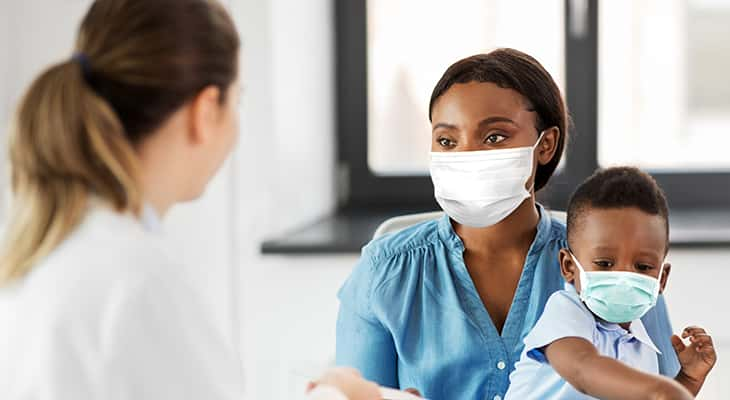 Pediatric cardiomyopathy is progressive and may be asymptomatic up to sudden death, making family history an important tool in deciding when to refer patients, according to a cardiologist at Norton Children's Heart Institute, affiliated with the UofL School of Medicine.
Anyone who has a first-degree relative who was diagnosed with a cardiomyopathy or who had sudden cardiac death before age 40 should be referred for screening, according to Andrea Lambert, M.D., pediatric cardiologist with Norton Children's Heart Institute. Additional risk factors include family members who died young of a heart condition, who died running or exercising, or who have had an implantable cardioverter-defibrillator placed or have undergone heart transplantation.
"What is concerning — and what general practitioners should be aware of — is that asymptomatic patients with cardiomyopathy may present with sudden death, especially in the case of hypertrophic cardiomyopathy," said Dr. Lambert, who informally goes by her middle name, Nicole. Dr. Lambert and Sarah Jane Wilkens, M.D., MPH, work together caring for patients with heart failure and cardiomyopathy.
READ MORE: When to refer a pediatric patient to preventive cardiology
Hypertrophic cardiomyopathy is caused by dysfunction in the cardiac sarcomere, resulting in hypertrophy of the left ventricle. This can cause a thickening of the ventricular septum, reducing or blocking blood flow from the left ventricle to the aorta.
Refer a patient
To refer a patient to Norton Children's Heart Institute, visit Norton EpicLink and choose EpicLink referral to Pediatric Cardiology.
Family history is especially important, according to Dr. Lambert, because familial hypertrophic cardiomyopathy is inherited in an autosomal dominant manner.
"We do a lot of genetic testing in our clinic now," Dr. Lambert said. "Genetic testing has come a long way, and since so many disorders run in families, the more patients we can diagnose early, the more we can screen relatives and catch them before issues develop."
Symptomatic cardiomyopathy referrals
Symptoms that warrant a referral include children experiencing palpitations, chest pain or syncope while exercising or immediately after exercising. Also, in younger children, frequent shortness of breath, especially with physical exertion, unusual fatigue, growth failure, frequent pneumonia, cardiomegaly on chest X-ray, or an abnormal electrocardiogram (EKG) are other potential signs of cardiomyopathy.
"The symptoms we find most concerning are those occurring when patients are exerting themselves," Dr. Lambert said. "In teenagers, chest pain and vasovagal syncope are common complaints and usually benign, so it can be hard to tease out when those are indications of a more serious condition. That's why a family history is really important."
On physical exam, harsh pathologic murmurs, systolic murmurs that increase with a Valsalva maneuver, or a gallop could be signs of cardiomyopathy.
In primary cardiomyopathy, the heart is the predominant organ affected. The condition can be caused by genetic mutations resulting in abnormalities of the heart muscle, untreated arrythmias or inflammation of the heart related to an infection. Secondary cardiomyopathy results from a systemic illness that can affect the heart.
Cardiomyopathy in oncology and neuromuscular patients
"Another population we're starting to see are patients who have gone through cancer treatment with anthracyclines," Dr. Lambert said.
Anthracyclines are a commonly used class of chemotherapy drugs that put patients at risk for cardiomyopathy, especially when used at high doses.
Patients with muscular dystrophy and mitochondrial disorders are also at greater risk for cardiomyopathy. Mary Theresa Massey, APRN, nurse practitioner on the heart failure team, provides cardiology care in the Norton Children's Neuroscience Institute Muscular Dystrophy Clinic.
To make access easier, the patient will see their cardiologist at every other visit to the clinic.
Cardiomyopathy is rare, affecting about 1 in 100,000 people. In some cases, cardiomyopathy is reversible. In cases where it is a progressive disease, medications potentially can alleviate the symptoms or slow the progression. About 40% of patients with symptomatic cardiomyopathy will undergo a heart transplant or die from the condition.
---