The Wendy Novak Diabetes Institute Transition to Adult Diabetes Program helps make the move to adult medical care a little easier for teenagers.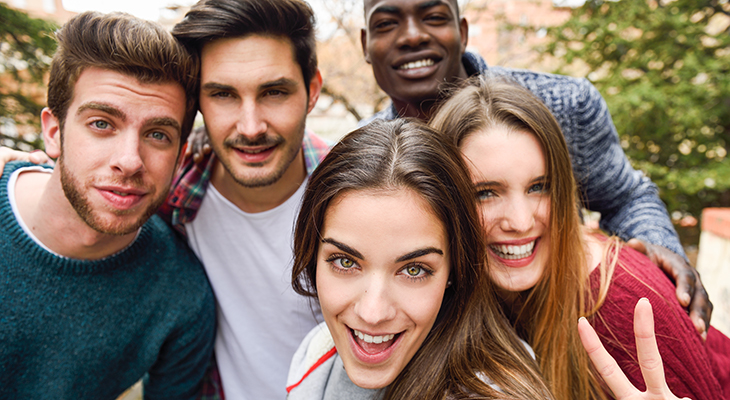 Most children who have diabetes get their medical care for their condition from a pediatric endocrinologist. As they get older and approach adulthood, they will transition into adult care. It's important to discuss the process and timing for transition of diabetes care from the pediatric world to an adult diabetes provider.
A recent publication from the American Academy of Pediatrics suggests that the transition from pediatric, parent-supervised health care to more independent, patient-centered adult health care can be fraught with risk and vulnerability. The paper continues to posit that successful transition efforts are needed to raise awareness among youths, young adults and their families that maintaining health and continuity of care are central to attainment of broader adult goals.
Making the transition from pediatrician to adult physician
"Young adults who have special health care needs who are moving from their pediatrician to their adult-centered care provider need extra support," said Lisal J. Folsom, M.D., a pediatric endocrinologist the Wendy Novak Diabetes Institute and Norton Children's Endocrinology, affiliated with the UofL School of Medicine. "The Transition to Adult Diabetes Program addresses that need for support."
Refer a patient
To refer a patient to Norton Children's Endocrinology, visit Norton EpicLink and open an order for Pediatric Endocrinology/Diabetes Mellitus.
---
Dr. Folsom is also an adult endocrinologist, seeing patients of Norton Community Medical Associates – Endocrinology. She is part of the team that helps make the transition into adult diabetes care easier for teenagers through the Wendy Novak Diabetes Institute Transition to Adult Diabetes Program.
It uses transition theory to shape the tenets of the program. Transition theory includes:
Focus on youth and young adult self-management and caregiver engagement
Acknowledgement of the individual as separate from the individual's caregivers
The need for ongoing preparation for integration into adult health care
"This program is about making the transition smoother for our young adults," Dr. Folsom said.
What patients can expect in the transition program
"We offer the program to patients ages 16 to 26," Dr. Folsom said. "They work with our diabetes educators during their endocrinology appointments and move through a series of educational modules with the goal of preparing them for transition when they and their healthcare care team determine they are ready for that next step."
Topics include travel, relationships and diabetes management as an adult.
Patients also work closely with their pediatric endocrinologist, who will guide them on when is the best time to transition to adult diabetes care.
"Once the patient, their support system, and their diabetes team feel they are ready to take the next step we help to arrange their transfer to adult endocrinology," Dr. Folsom said.  "This is a team effort; no one should have to do transition alone, and we're here to offer support and guidance along the way."
---