Norton Children's, an early adopter of Hemlibra, has seen a remarkable reduction in bleeding rates, with many patients having zero bleeds.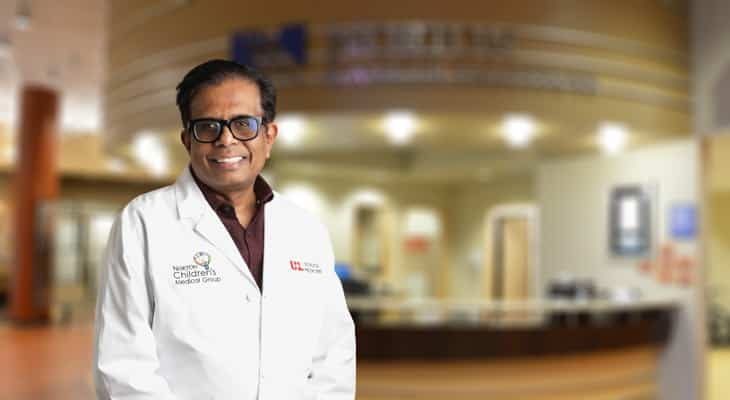 A new drug has revolutionized the care of children with moderate to severe hemophilia A, not only dramatically improving their quality of life but potentially eliminating future complications from the disease.
Hemophilia A affects 1 in 5,000 male births, making it the most common congenital severe bleeding disorder.
Until recently, the mainstay of treatment for hemophilia A, also called factor VIII deficiency or classic hemophilia, was replacement of factor VIII with concentrate to achieve hemostasis.
A third of children receiving this treatment develop factor VIII inhibitors. These inhibitors interfere with the infused concentrate, rendering them ineffective, forcing us to use costly and less effective treatment approaches.
Children with inhibitors require frequent infusions; they make frequent hospital or emergency department visits, and many require placement of a central venous access device. They need a lot more intervention and have frequent bleeding complications, including infections. Some develop clotting issues in the central line.
When patients develop inhibitors, it has a significant impact on their quality of life, and it's very difficult for families to manage these children at home.
With or without inhibitors, clinical and subcutaneous bleeds over time can result in irreversible damage and chronic joint pain. Using factor VIII concentrate as prophylaxis, with injections two or three times a week, has worked to reduce the risk of joint damage but has not eliminated it.
Many patients have zero bleeds with Hemlibra
Hemlibra (emicizumab), a relatively new drug, has been a game changer. Hemlibra is indicated for routine prophylaxis to prevent or reduce the frequency of bleeding episodes in patients with moderate or severe hemophilia A, with or without factor VIII inhibitors. Moderate hemophilia is defined as 1% to 5% of factor VIII activity. Severe is less than 1%.
Refer a patient
Use Norton EpicLink to quickly and easily refer a patient to Norton Children's hematology specialists.
Our hematology care team is part of Norton Children's Cancer Institute, affiliated with the UofL School of Medicine, and has been an early adopter of Hemlibra. With the medication, approved by the Food and Drug Administration in 2018, we've seen a remarkable reduction in bleeding rates. Many of our patients have had zero bleeds. Even so, children on Hemlibra should avoid contact sports.
Previously, we'd start prophylactic factor VIII treatments after the first major bleed. Prior to this first treatment with factor VIII, many hemophilia patients were at increased risk of intracranial bleeding. Now, with Hemlibra, infants can receive prophylactic treatments any time after birth. Using Hemlibra soon after birth should reduce the risk of intracranial hemorrhage, though the data are not out yet on this.
After four weeks of weekly dosing, Hemlibra offers three subcutaneous options for patients: weekly, every two weeks or every four weeks. It's much less of a strain than factor VIII replacement, which requires injections two or three times a week.
Caring for patients taking Hemlibra
Patients and families should know Hemlibra affects common laboratory testing. When patients on Hemlibra present for bleeding, they need to tell the emergency department staff that they are taking the drug. With coagulation tests, the partial thromboplastic time (PTT) is normally prolonged. When you give a patient Hemlibra, PTT is normalized.
Many emergency department physicians make their plans to clear patients for surgery based on PTT being normal. Patients on Hemlibra who need surgery still need factor VIII. Surgery should be coordinated with a hematologist.
Patients and their families are excited about this life-changing new treatment for hemophilia A. It's the rare case where a drug truly revolutionizes the treatment of a difficult disease.
Ashok B. Raj, M.D., is a hematologist/oncologist with Norton Children's Cancer Institute, the Norton Children's Hospital Foundation chair of pediatric hematology/oncology and division chief of pediatric hematology/oncology for the UofL School of Medicine's Department of Pediatrics. 
---