Physician attends educational sessions to further her knowledge of insulin's impact on weight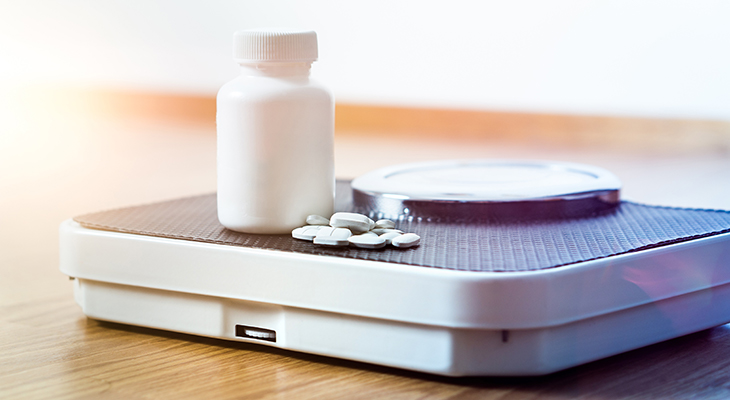 Physicians understand the importance of continuing medical education (CME), because it keeps them abreast of new developments in their specialties. CME also can fill in the gaps of a traditional medical school education. That's one of the reasons Meredith C. Sweeney, M.D., bariatric surgeon with Norton Surgical Specialists, attends conferences and seminars to further her understanding of the science of weight, including the impact of hormones and fasting on weight loss.
Dr. Sweeney performs various bariatric surgeries, including gastric sleeve procedures, but her care for patients of Norton Weight Management Services extends beyond the operating room.
"We are taught very little in medical school, residency and fellowship about nutrition. Most of what's out there is extremely outdated, and there is new data coming out all the time," she said. "I teach myself  by reading books, going to conferences and staying updated on the science in order to pass this information along to my patients."
Recently, Dr. Sweeney attended a conference that explores the relationship between hormones, weight and diet.
Refer a patient
To refer a patient to Norton Weight Management Services, visit Norton EpicLink and choose EpicLink referral to EREF101.
---
Data now suggests that removing unnecessary sugars and artificial sweeteners from your diet and time-restricted eating (intermittent fasting) can lower insulin.
"These are great ways to get healthier in general, and for most people, lose some weight as well," Dr. Sweeney said.
While its other functions are quite complex, the basic function of insulin is to regulate blood sugar, including signaling the liver and muscles to store blood sugar. Too much or too little insulin causes issues, and the finely-tuned hormonal balance of the body can become dysregulated. Insulin resistance presents when the body's response to insulin is impaired, resulting in high blood glucose levels.
While insulin resistance can be temporary, it can lead to chronic hyperglycemia. Over time, this may lead to prediabetes and Type 2 diabetes. Other conditions caused by insulin resistance include obesity, cardiovascular disease and metabolic syndrome.
"We don't have tests to check for insulin resistance, but we do know the number of cases of prediabetes," Dr. Sweeney said. "It's about 84 million American adults."
The link between hormones and weight is still being researched, but there seem to be correlations between insulin resistance and excess body fat, physical inactivity, diet and certain medications.
"This is why it is important to seek out information to fill your gaps of knowledge," Dr. Sweeney said. "I can perform a surgery, but that isn't even close to the full spectrum of care I need to give patients."
---