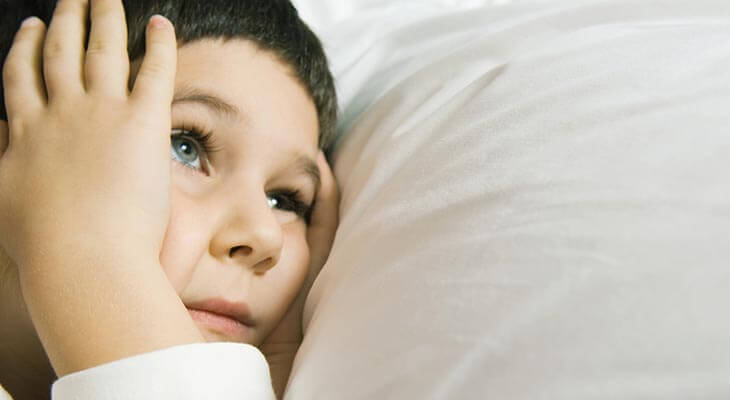 Primary care physicians manage most patients with headache disorders but may lack the confidence to diagnose migraine. A study published in the journal Headache reported that one in four patients with IHS-defined migraine did not receive a clinical diagnosis of migraine.
"Primary care physicians need to find a consistently reliable and efficient way to diagnose headache disorders," said Brian M. Plato, D.O., FAHS, medical director, headache medicine, Norton Neuroscience Institute. "Migraine can be diagnosed with high degree of confidence by asking patients three basic questions about their headaches."
During the previous three months
Have you felt nauseated or sick to your stomach when you had a headache?
Has light bothered you (more than when you don't have headaches)?
Have your headaches limited your ability to work, study or do what you needed to do for at least one day?
A "yes" answer to two of these questions equals a 93 percent chance of having migraine. "Yes" to all three gives a 98 percent chance of migraine.
Headache experts have proposed a diagnosis of migraine for any patient presenting with a pattern of disabling, episodic headache and a normal physical exam, absent any symptoms suggestive of another condition.
These red flags are known by the mnemonic SNOOP4: systemic symptoms, neurological symptoms/signs, onset sudden, older age of onset (>50), postural aggravation, precipitated by valsalva, pregnancy and progressive.
Symptoms of concern could include change in personality, headache after trauma, headache that worsens with exercise, neck stiffness, focal neurologic signs, papilledema, onset of the worst headache of a patient's life in seconds or minutes, positional headaches that depend whether a patient is upright versus lying, and a patient who is immune-compromised.
"Patients with any of these or other potential red flags should receive additional diagnostic testing and possibly a referral to a neurologist," said Jeffrey H. Frank, M.D., FAHS, headache neurologist, Norton Neuroscience Institute Headache & Concussion Center.
Migraine is treated by identifying triggers, making lifestyle modifications to avoid those triggers, relaxation and physical exercise, nutraceuticals, preventive medications and medications for acute or chronic migraine.
Of the neutraceuticals commonly taken for more migraine, only two have shown clear benefits in published research. A study published in the journal Neurology found riboflavin (vitamin B2) was effective at preventing migraine, reducing both frequency and headache days. Co-enzyme Q10 did better than placebo, while studies on magnesium were mixed.
American Academy of Neurology/American Headache Society (AAN/AHS) guidelines consider the following established medications effective for migraine prevention: the antiepileptic drugs divaproex sodium and topiramate, and beta-blockers metoprolol, propranolol, and timolol.
The AAN/AHS guidelines list the antidepressants amitriptyline and venlafaxine, and the beta-blockers atenolol and nadolol as probably effective.
"Acute migraine should be treated early, using multiple medications with different mechanisms in combination," Dr. Plato said.
Often, patients will delay treatment for acute migraine or choose less effective over-the-counter options, some seeking to avoid the side effects of prescription medications.
For milder, slower developing attacks without significant nausea, oral or liquid NSAIDs are appropriate. For more severe attacks or those with nausea, patients should consider diclofenac potassium, indomethacin suppository, ketorolac IM or ketorolac NS.
Triptans should be the mainstay of treatment for moderate or severe attacks. There are seven triptans to choose from, with differing routes of administration, depending on the characteristic of the attack and the patient's response. Combining triptans with other classes of drugs may be helpful.
For patients who don't respond to triptans, dihydroergotamine (DHE) is a reasonable option for acute treatment, though it shouldn't be used within 24 hours of triptan use. DHE can be injected or delivered via nasal spray.
Opioid- and butalbital-containing medications should be avoided, if possible.
The antiemetics metoclopramide and prochlorperazine are nice adjunctive medication to an NSAID, triptan or DHE.
Patients should keep a diary so they will be aware of frequency of use. Overuse and ineffective use of acute medications are risk factors for patients with episodic migraine transforming to chronic migraine, defined as at least 15 days per month with headaches lasting more than hours.
The FDA has approved onabotulinumtoxinA and erenumab for patients with chronic migraine.
"Frequent phone calls or visits, frequent refill requests and escalating frequency of headache are all signs things are not going well," Dr. Plato said.
Refer a patient
Primary care providers should make sure their patients know when and how to use their medications and, if they aren't taking them, ask why. These patients also can be referred to the Norton Neuroscience Institute Headache & Concussion Center. Make an online referral here.
---