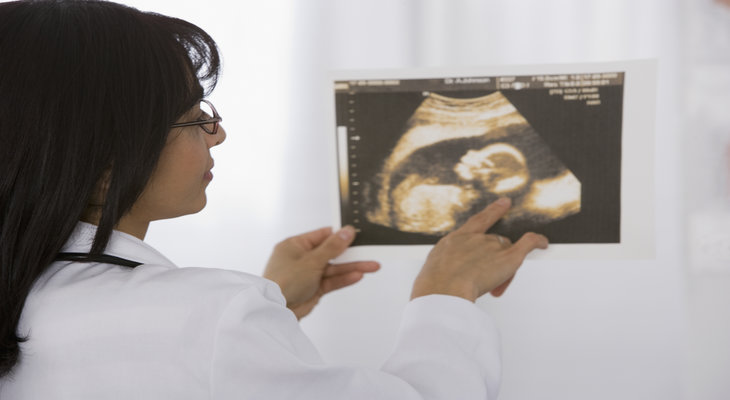 A "high-risk pregnancy" can mean many things. However, pregnant women who need extra care to have a healthy pregnancy and delivery should be referred to a maternal-fetal medicine specialist.
Norton Children's Maternal-Fetal Medicine provides services in Louisville, Paducah and Bowling Green, Kentucky, and Madison, Indiana. The practice offers:
Diagnosis and counseling for fetal abnormalities and inherited conditions
Board-certified physicians with specialized training in maternal-fetal medicine
A genetic counselor who can provide guidance for patients with a history of genetic conditions or for babies who might be at risk
Dedicated sonographers trained in high-risk diagnoses
Collaborative care, working with neonatologists and other pediatric specialists for mom and baby
Two dedicated registered nurse navigators who provide one-on-one support for patients
Diabetes and Pregnancy Center, a multidisciplinary outpatient program for pregnant women with pre-existing diabetes, gestational diabetes or a prior history of gestational diabetes, as well as women with diabetes who are considering getting pregnant.
RELATED: Gestational diabetes diagnosis criteria and management
Who is at risk for a high-risk pregnancy?
Women carrying multiples, such as twins or triplets
Women older than age 35
Women with high blood pressure; Type 1, 2 or gestational diabetes; heart conditions; asthma; or other chronic conditions
Women experiencing pregnancy complications, such as premature labor
Make a referral
To make a patient referral to Norton Children's Maternal-Fetal Medicine, click here to fill out a referral form, or call (866) 574-4111.
For more information about Norton Children's Maternal-Fetal Medicine, click here.
---