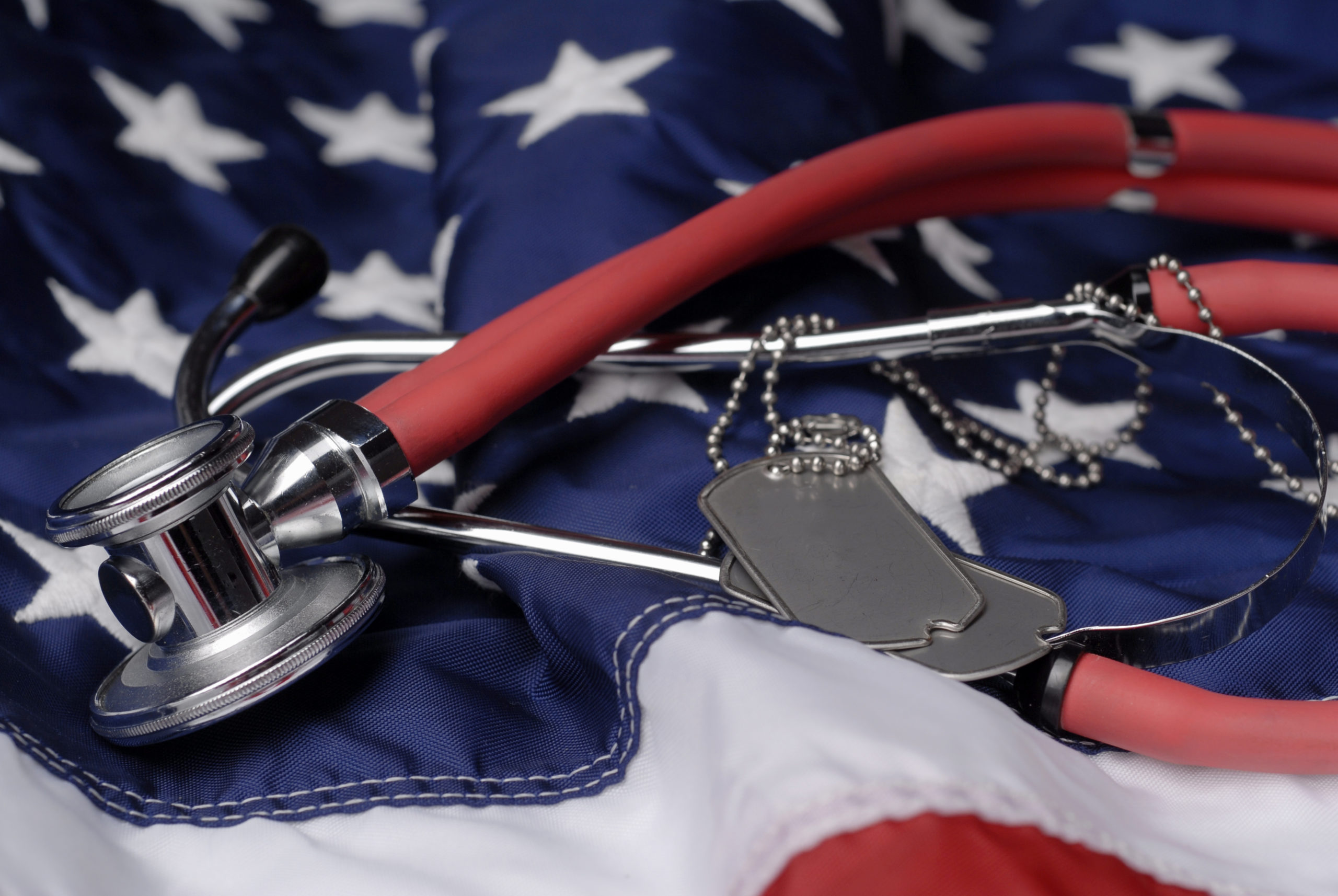 Service helps those with and without Veterans Affairs medical benefits
On Nov. 12 in celebration of Veterans Day, Norton Healthcare launched a new service to help veterans navigate options for health care. A patient navigator dedicated to serving veterans will be available to assist them in getting the care they need.
"There are times when a veteran may need assistance accessing specialized services," said Joseph M. Flynn, D.O., MPH, FACP, chief administrative officer, Norton Medical Group, and physician-in-chief, Norton Cancer Institute.
"The navigator will help them through the process when they may not know where to call," said Dr. Flynn, a U.S. Army veteran. "We'll make sure that a veteran can access the care they need in a timely manner, as well as help if additional services are needed."
The U.S. Department of Veterans Affairs reports there were 295,390 veterans in Kentucky in 2017; however, only 143,032 were in the VA health care system. It is important to note that the navigator is available to any veteran — with or without VA benefits.
The navigator also can help those with benefits through the Veterans Choice Program, which allows veterans who are part of this program to receive care in a private setting if wait times through the nearest VA medical facility are more than a month.
Additionally, the veterans' patient navigator can help veterans who are new to the area find a primary care provider, as well as assist veterans who have multiple health insurance plans determine where they can get the care they need, or assist veterans who have health concerns not addressed by VA services.
"This is just one way we as an organization can give back to those who have sacrificed so much for our country," said Pam Burson, director of patient access, member of the Norton Healthcare veteran employee resource group and U.S. Navy veteran.
The number to reach the Norton Healthcare veterans' patient navigator is (502) 629-VETS or by email at veterans@nortonhealthcare.org.
---