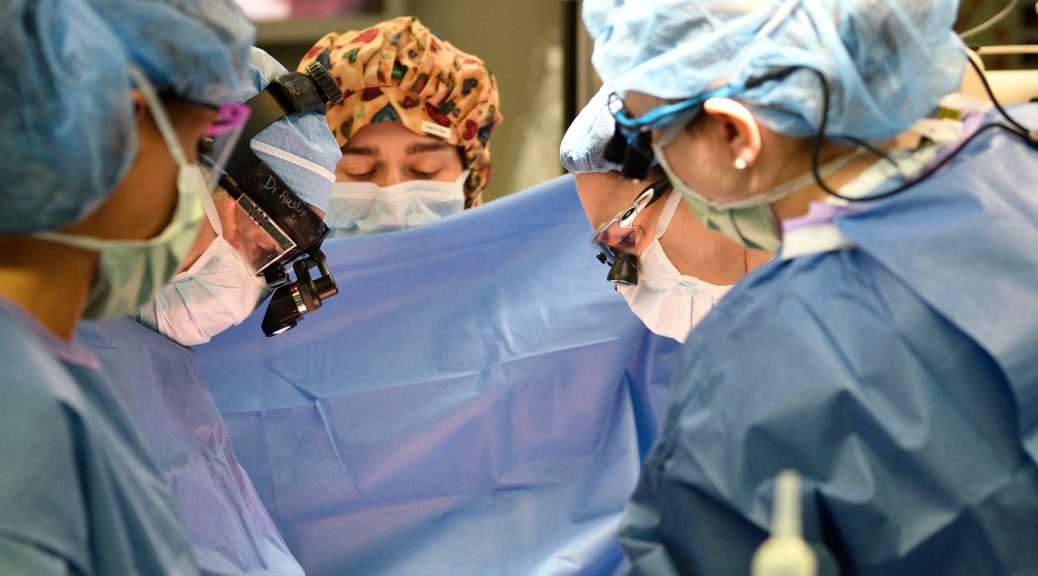 Norton Children's Heart Institute is growing. We recently added a third pediatric cardiac surgeon, who assumes the leadership role long held by Erle H. Austin III, M.D. Housed in Norton Children's Hospital, the state's only free-standing, full-service children's hospital, in collaboration with UofL Physicians, the institute is dedicated to ensuring that patients in Kentucky and Southern Indiana with congenital heart disease and acquired heart conditions have access to a comprehensive heart program close to home.
We want to share some highlights of Norton Children's Heart Institute as you consider where to send your patients for cardiac care:
Growing team – Bahaaldin Alsoufi, M.D., serves as our new chief of the division of pediatric cardiac surgery. He joins cardiothoracic surgeons Erle H. Austin III, M.D., and Deborah J. Kozik, D.O., and 17 pediatric cardiologists (including specialists in fetal cardiology, adult congenital cardiology, heart failure/heart transplant cardiology, electrophysiology and cardiac catheterization).
Overall survival – In the past four years, we have seen 96.7 percent survival for our 900+ heart surgery patients, achieving a two-star out of three-star rating by the Society of Thoracic Surgeons. No program in Ohio, southern Indiana or Kentucky is rated higher.
Jennifer Lawrence Foundation Cardiac Intensive Care Unit (CICU) – We currently house the state's only dedicated CICU, staffed by board-certified intensivists and nurses specializing in critically ill patients with heart disease, and we are undergoing renovations to expand it to 17 beds by 2020.
Access – The average wait time for new patient appointments is less than two weeks, and patients who need to be seen sooner will be accommodated.
Research – We have 17 active research studies and clinical trials for patients with arrhythmias and heart failure, and infants with complex heart defects.
National collaboratives and registries – We actively collaborate with the largest children's hospitals in the country on a number of initiatives, including the National Pediatric Cardiology-Quality Improvement Collaborative (NPC-QIC) for newborns with single-ventricle heart defects and the Pediatric Cardiac Critical Care Consortium (PC4).
Regional locations – Our footprint includes 29 tele-echocardiography sites and 16 outreach clinics, to allow your patients to stay close to home for clinical visits and echo services.
Nationally accredited – Norton Children's Heart Institute is accredited by the Intersocietal Accreditation Commission in fetal echocardiography, transthoracic and transesophageal echocardiography.
Transplants and implants – As the state's only pediatric heart transplant center, we have performed 74 heart transplants since inception and 20 since 2015. Our team can perform catheter-based implants of pacemakers and heart valve replacements, including Melody and Sapien valves. The Heart Transplant Program at Norton Children's Hospital has achieved accreditation from the Centers for Medicare & Medicaid Services.
Renowned physicians – Our physicians have been members and held titles in close to 50 international, national, regional and local medical societies, and have presented at hundreds of institutional conferences.
Make an online referral to Norton Children's Heart Institute here.
---