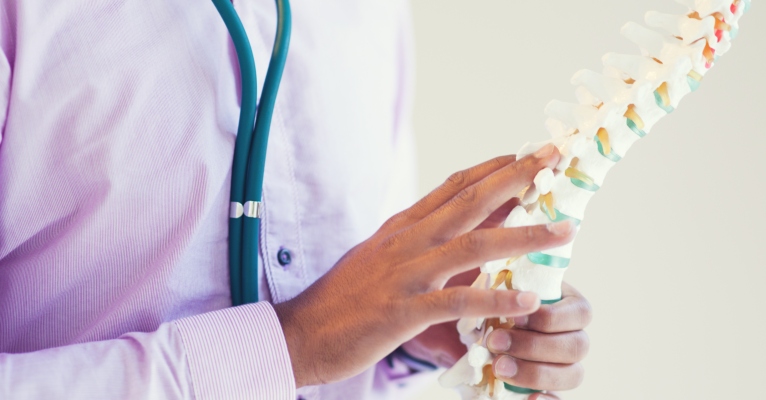 It's not unusual for the presence and expertise of Norton Leatherman Spine surgeons to be requested at medical conferences around the world. This year alone, Norton Leatherman Spine physicians served as keynote speakers at spine conferences in Denmark, Spain, Argentina and Japan, where they presented findings from recent studies.
"Our team considers these opportunities an honor – a chance to share with other physicians the wealth of knowledge that exists here at Norton Leatherman Spine," said Steven D. Glassman, M.D., spine surgeon.
Norton Leatherman Spine is a widely recognized name in the world of spine care, with a rich history and reputation for scholarly research. That reputation attracts surgeons who have a significant interest in improving the quality of care patients receive. Norton Leatherman Spine is consistently examining ways to improve spine care, across the spectrum of surgical and nonsurgical treatment.
"There's always room for improvement in the ever-evolving world of medicine," said Leah Y. Carreon, M.D., clinical research director, Norton Leatherman Spine. "That's why we are so passionate about research – it allows us to explore new and better ways of providing care not only to our patients, but patients around the world."
Dr. Carreon has been critical to the cultivation of research at Norton Leatherman Spine. Under her leadership, the center became one of the first in the country to implement and study patient-reported outcomes to evaluate the success of spinal surgeries. Traditionally, the success of surgery had been based solely on a physician's assessment. For patient-reported outcomes, patients complete surveys and physicians use their responses to evaluate how surgery has changed their pain, function and activities of daily living.
Norton Leatherman Spine produces about 20 research papers per year that are widely cited. The group is well-represented by presentations and publications across the world, but it's not the quantity that counts, rather the quality.
"The key is that we are producing work that is impactful and really affects the way surgeons treat their patients. Making that happen is a team effort," Dr. Glassman said.
Refer a patient
To refer a patient to Dr. Glassman or any Norton Leatherman Spine provider, click here for the online referral form or call (502) 629-1234, option 3.
---