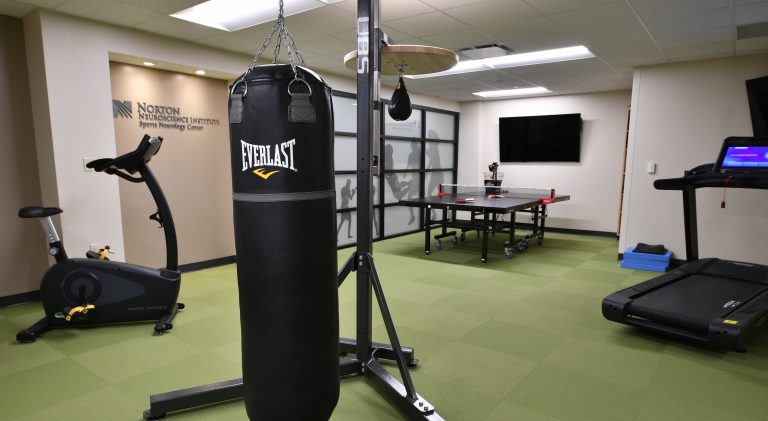 Norton Neuroscience Institute Sports Neurology Center treats sports-related concussions in a state-of-the-art facility
Norton Neuroscience Institute Sports Neurology Center combines the expertise of nationally known sports concussion authority Tad D. Seifert, M.D., with a progressive and rehabilitative approach for treating athletes and getting them back in the game.
About the center
The center is the first of its kind in Kentucky and is equipped with a treadmill, elliptical, stationary bike, heavy bag and other sports-specific equipment. Baseline and postinjury testing, visual and vestibular therapy, and telemedicine capabilities allow for seamless care during recovery.
When to refer?
Early intervention and treatment are key to successfully recovering from a concussion. Dr. Seifert and his staff strive to treat patients within 48 to 72 hours.
The team provides care for patients age 5 and older at all sports levels. Refer your patients if they are experiencing any of these symptoms following a head trauma:
• Headache
• Dizziness
• Confusion
• Memory loss
• Difficulty concentrating
Refer a patient
To make a referral, call (502) 899-6782 or refer online here.
---