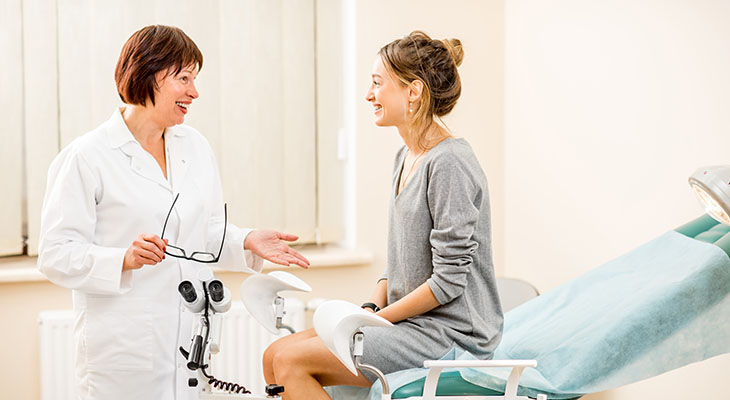 Turning 18 comes with a lot of milestones and new beginnings for young adults. One milestone young women should consider after turning 18 is transitioning from pediatric gynecologic care to an OB/GYN provider who works with adults. Providers can help with that transition by starting conversations with patients before these young adults start managing their own health care.
Why transition gynecologic care?
The American Academy of Pediatrics, American Academy of Family Physicians and American College of Physicians recognize the need for practical operational guidance for young adults as they transition to adulthood. Although transition guidelines exist for young adults with congenital and long-term conditions such as congenital heart disease, cerebral palsy, rheumatology disorders, cystic fibrosis and diabetes due to the broader range of considerations during their transitions, all young adults need education, guidance and planning to prepare for managing their own health care.
Ideally, children should transition to adult-oriented health care between the ages of 18 and 21. For healthy young women seeing a pediatrician and/or a pediatric gynecologist, the transition will involve choosing a new OB/GYN provider, transferring medical records and communicating treatment histories and insurance information. Although young women seeing a family physician may stay in the same practice for primary care, they still may need to find and transfer care to an adult OB/GYN provider.
For young adults with gynecologic anomalies, disorders of sexual development (DSD) and other ovarian conditions, they can benefit from communication and long-term planning about their transition of care, much as do children with other complex health care needs.
How to help your patient find a new OB/GYN
It can be difficult for a patient to leave a relationship built over time with any provider to find an adult OB/GYN. How do you even begin to pick a new provider? Providers can help young adult patients by having them make a checklist of their health needs and preferences. They may want to consider the following:
What are my current health goals?
Does my pediatric gynecologist recommend any OB/GYNs?
Does the OB/GYN's office need to be close to home, work or school?
Do you have any conditions that will need ongoing, specialized care? Does this physician specialize in that condition?
Is this physician in my health plan's network?
Answering these questions can help guide their search for a new OB/GYN. They also can be encouraged to ask friends, family and others if they have OB/GYN recommendations.
Make a Referral
Partnering with you in caring for your patients.
---