Headaches in children can be complicated to treat and diagnose, but there are several treatments a primary care provider can use prior to referring the patient to a neurologist.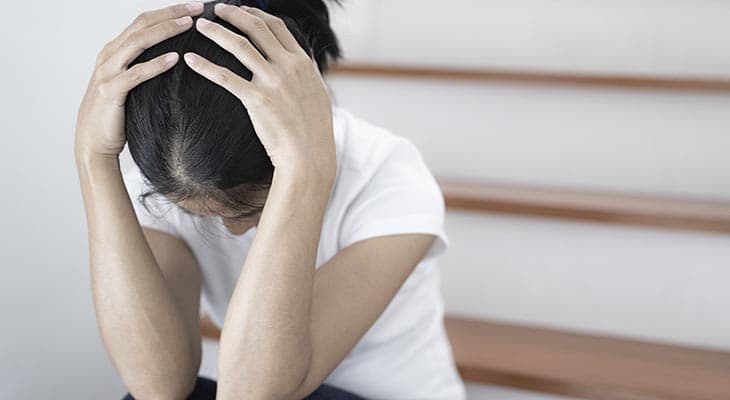 Migraine is the most frequent primary headache disorder among the pediatric population, and while headaches in children can be complicated to treat and diagnose, there are several steps a primary care provider can take prior to referring the patient to a neurologist.
Diagnostic steps for primary care providers
The provider should work with the patient's family to get a detailed history of the child's headaches and identify possible triggers to avoid, according to Elizabeth S. Doll M.D., child neurologist with Norton Children's Neuroscience Institute, affiliated with the UofL School of Medicine.
The provider should ask about the location of the pain, as well as the severity, and how long the headaches last. Children with migraine headaches often have a family history of migraine.
RELATED: Eyestrain, excessive screen time could be causing pediatric headaches
A thorough history, neurological and physical exam to rule out secondary causes is necessary; additional lab testing or imaging may be required. The headaches could be brought on by environmental or physiological factors, such as drugs, diet, stress or puberty.
Initial treatment options for headaches
According to a recently published study, treating pediatric migraine successfully requires an individualized plan: Some therapies may include medication while others focus on issues of sleep, diet, exercise or stress as factors that can trigger headaches.
Non-pharmacologic therapies are considered the first line of treatment, including proper sleep hygiene, diet, stress management, exercise and avoiding triggers.
Because stress or depression can trigger a child's headaches, at-home relaxation methods like yoga and deep breathing have been successful. Behavioral interventions such as cognitive behavioral therapy may require a referral to a therapist.
Nonsteroidal anti-inflammatory drugs (NSAIDs) may be given at the first sign of a headache, according to Dr. Doll, however these should not be administered above the suggested dosage and should not be used more than two days a week, as medication overuse can trigger additional headaches.
Refer a patient
To refer a patient to Norton Children's Neuroscience Institute, visit Norton EpicLink and choose EpicLink referral to Neurology-Headache.
According to Dr. Doll, complementary and alternative medicine (CAM) approaches, including acupuncture, often are recommended in the pediatric population.
Prescription medications for pediatric migraines
Prior to an appointment with a neurologist, starting the patient on a preventive medication could help. Many prophylactic agents take one to two months to take effect.
"I wouldn't be afraid to start something when they come to see you," Dr. Doll said. "A lot of these preventive medications can take time to kick in."
Prophylactic therapy may include "nutraceuticals" like magnesium oxide or riboflavin, beta blockers, calcium channel blockers, antidepressants, or anti-epileptics. Anti-nausea drugs may be prescribed for children who experience migraine-related nausea and vomiting.
Triptans, serotonin receptor agonists that can help block pain perception, may be used in children ages 6 and up, as long as they do not have risk factors. Triptans are used for acute treatment, not prophylaxis. Most triptans are contraindicated for patients taking MAOI antidepressants and for patients with "complicated" migraine, such as hemiplegic or basilar migraine. Patients with risk factors for coronary artery disease also shouldn't take triptans.
Botox is sometimes used to aid in the treatment of migraine. It is often used off label in children with chronic migraine.
When to refer to a neurologist
You may consider referring to a neurologist if the patient has:
Abnormal brain imaging
Migraine headaches with unusual neurological symptoms, such as brainstem aura (vertigo, dizziness, slurred speech, weakness on one side of the body or loss of consciousness)
migraine (over 15 headaches per month for three months or longer)
Intractable migraine that does not respond to medication
Any headache outside the clinical criteria for migraine or tension-type headache
Second opinion
---