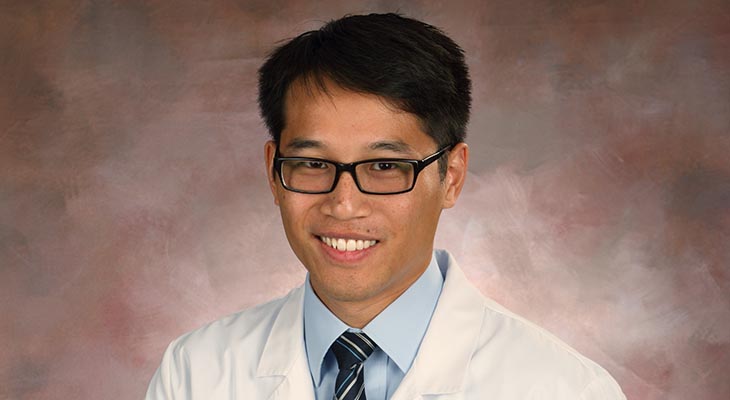 Joshua Yuen, M.D., is a primary care physician at the Norton Community Medical Associates offices in Okolona and Bullitt County. He's always had an interest in medicine and engineering. After attending University of Louisville for medical school and his residency, Dr. Yuen decided on internal medicine and pediatrics for his professional practice because he was drawn to the complexity of taking care of adult patients and the delight of taking caring of pediatric patients.
Selecting a medical group to practice with was not a decision he took lightly. He knew that he wanted to find a practice that provided strong operational support and an electronic medical records system for easy collaboration with specialty providers and acute care hospitals.
As he reflected on his decision to join Norton Medical Group, Dr. Yuen identified five things every provider should consider that might not be top of mind but are equally important when selecting where to practice.
What are the people like with whom you will be working?
Having a similar philosophy of care with fellow physicians creates a fluid patient care system. This promotes a consistent standard of treatment as well as a positive working and social environment.
Do you have the ability to follow a patient's care after they leave your office?
To have a system that allows a physician to follow a patient's treatment plan and outcome proves how important the relationship between provider and patient is to a given practice. Access to a health records system also creates a high level of organization and decreases the possibility of miscommunication.
Does the organization offer opportunities for growth through classes, continuing education, podcasts, etc.?
These types of offerings demonstrate the organization's commitment to improving medical care through knowledge sharing. It also creates opportunities for social time with colleagues from other offices and ways for primary care providers to meet subspecialists they are referring to. Physicians are able to learn more about the resources their employer provides as well as the innovation of their colleagues.
What type of patient population will you be serving?
Knowing the health statistics of the particular population you will be working with will determine what type of chronic illnesses you will be treating. For example, Kentucky has a high rate of tobacco use, which results in a large number of patients with lung conditions such as COPD. Depending on a physician's special interests, looking at the population can be helpful in deciding where to practice.
Who is making the decisions within the practice?
A medical group that is physician-led has a better understanding of workflow and is able to provide insights that business-oriented employees cannot. Most important, physicians see patients as more than numbers and metrics. This quality leads to more care-oriented decisions. Further, a physician-led practice promotes involvement and opportunities in administration.
Join the Norton Medical Group team
Norton Medical Group, a physician-led medical group, maintains 25 years of experience operating physician practices and Norton Immediate Care Centers throughout Kentucky and Southern Indiana. As a division of Norton Healthcare, Norton Medical Group provides comprehensive management and support services to its medical providers and locations.
We are actively recruiting for primary care physicians to join our team of over 280 medical providers specializing in family medicine, internal medicine, internal medicine/pediatrics and urgent care.
---