The Metabolic and Bariatric Surgery Accreditation and Quality Improvement Program (MBSAQIP) has accredited Norton Women's & Children's Hospital.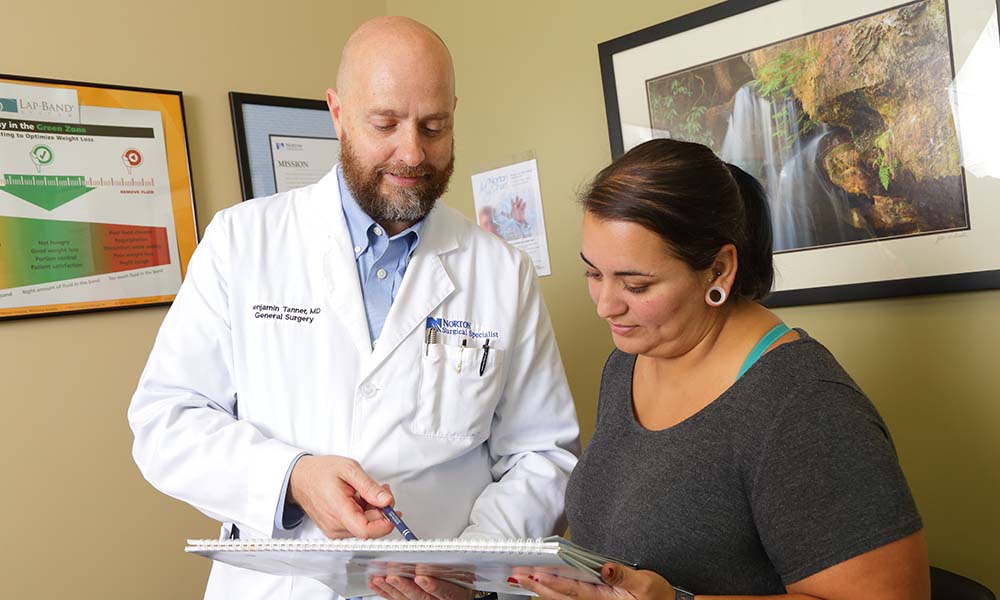 Refer a patient
To refer a patient to Norton Weight Management Services, visit Norton EpicLink and open an order for Bariatrics.
---
MBSAQIP accredits inpatient and outpatient weight loss surgery centers in the U.S. and Canada that have undergone an independent, voluntary and rigorous peer evaluation in accordance with nationally recognized bariatric surgical standards. This accreditation not only promotes uniform standard benchmarks, but also supports continuous quality improvement.
Once patients decide to undergo a weight loss surgery procedure, they'll have to prepare their body for surgery. This will give them time to conduct more research on insurance coverage.
Once they determine whether the procedure — which averages as much as $26,000 without insurance — is covered, they can begin looking for a facility and surgeon.
Patients can attend free seminars. Those who need to pay cash can consider financing the procedure.
Bariatric surgery seminars
---