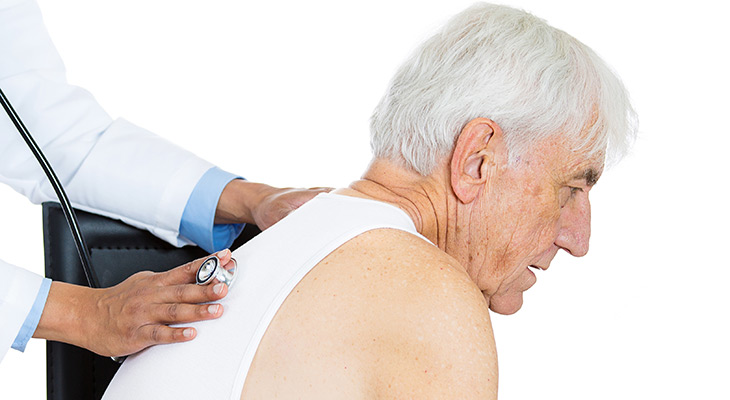 Endobronchial lung volume reduction therapy is a new alternative to lung volume reduction surgery (LVRS) for many patients.
Rather than removing diseased and ineffective lung tissue, endobronchial lung volume reduction therapy uses valves to essentially shut down the most diseased parts of the lung.
Interventional pulmonologists place one-way valves in the areas of the lungs that are hyperinflated and nonfunctional. The valves prevent air from getting in, and the areas collapse.
Refer a patient
To refer a patient to Norton Pulmonary Specialists, please use our
Online form
Once collapsed, the diseased lung tissue is out of the way, and the less-damaged portion of the lung then can expand and function better.
Endobronchial lung volume reduction therapy is only performed by interventional pulmonologists. The procedure is only considered after conventional and less-invasive chronic obstructive pulmonary disease (COPD) therapies have been tried.
"This procedure was in clinical trials up until a little more than a year ago," said Tanya A. Wiese, D.O., interventional pulmonologist with Norton Pulmonary Specialists. "It's a great alternative for COPD patients who were otherwise considering major surgery to reduce their lung volume."
The procedure is performed with a bronchoscope. It's an inpatient procedure, and patients typically require inpatient monitoring for a few days.
---