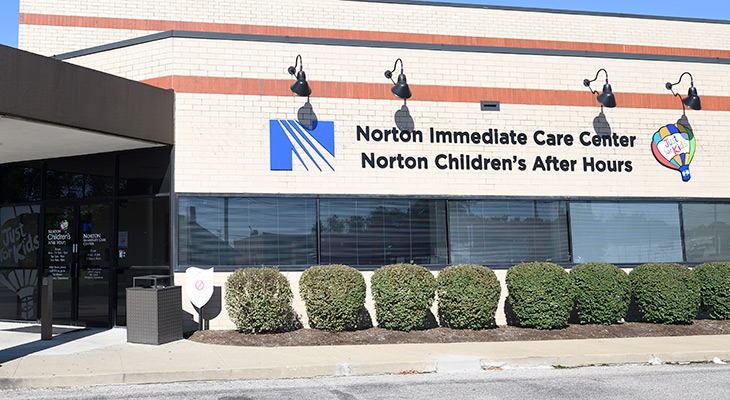 Norton Healthcare has extended hours at some Norton Immediate Care Centers, for when your patients need care and you're not available.
Norton Immediate Care Center – Preston, located on Preston Highway near the Outer Loop, now provides 24-hour urgent care for minor illnesses and injuries. This location also houses Norton Children's After Hours, offering specialized pediatric care until 9 p.m. daily. The physicians and other providers at any Norton Immediate Care Center also are available to treat children.
Norton Immediate Care Center – Dixie and Norton Immediate Care Center – Dupont have extended hours and are open 7 a.m. to midnight, seven days a week.
The change means new options for late-night treatment. Other Norton Immediate Care Centers are open until 9 p.m. every day. All have on-site labs and X-ray equipment.
Evening hours are also available at Norton Prompt Care at Walgreens, and Norton eCare offers around-the-clock service. The eight Norton Prompt Care at Walgreens locations are open 9 a.m. to 7 p.m. weekdays and 9 a.m. to 5 p.m. on weekends. Patients can schedule a Norton eCare visit anytime on a computer, tablet or mobile device to talk with a local nurse practitioner in a video visit or via a questionnaire-based eVisit.
Patients also have secure access to lab and test results and secure messaging to a health care provider through MyNortonChart.
No appointment is needed at a Norton Immediate Care Center, but your patients can view current wait times and reserve a spot online.
7926 Preston Highway
Louisville, Kentucky
(502) 964-4357
---