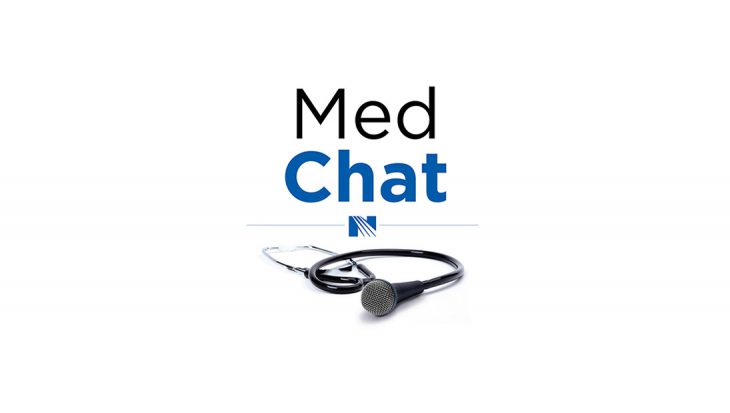 Physicians can now access convenient continuing medical education through the "MedChat" podcast. "MedChat" is a monthly podcast that fills a unique professional gap and is structured around a conversation addressing key issues for each topic. "MedChat" podcasts last 30 minutes, so you can listen on your way to work, while walking the dog, eating your lunch or another convenient time for you.
The first "MedChat" podcast addresses opioids in spine surgery. Moderator James T. Jennings, M.D., medical director, adult primary care for Norton Medical Group; speaks with Jeffrey L. Gum, M.D., orthopedic spine surgeon with Norton Leatherman Spine.
Topics addressed in this episode:
Research protocols employed to minimize the prescribing of opioids following spine surgery; standard escalation pain protocol (SEPP) and multi-modal pain control (MMPC)
Patient characteristics that contribute to opioid use
Patient benefits of non-opioid pain control post-surgery
Pain control protocols that minimize or eliminate the use of opioids following surgery
The podcast episode "Opioids in Spine Surgery" has been approved for HB1 training credits and AMA PRA Category 1 credits™.
Listen to the "MedChat" podcast now
Access the "MedChat" podcast at Nortonhealthcare.com/cme or from iTunes.
---