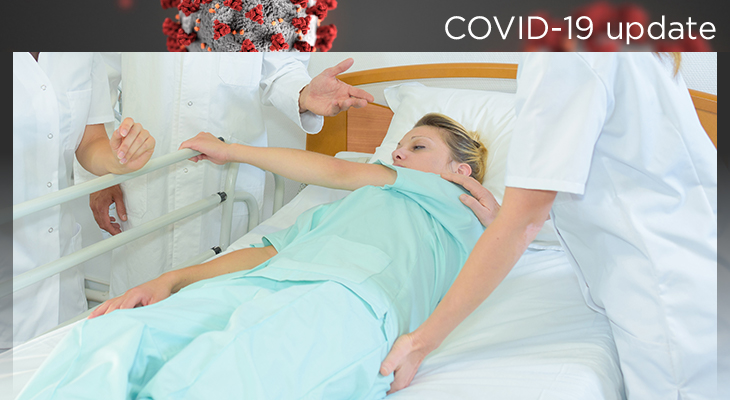 Norton Healthcare pulmonologists have developed a protocol for treating COVID-19 patients with prone positioning before they need to be intubated.
Using the prone position is common with intubated patients with acute respiratory distress syndrome (ARDS). The new protocol extends the treatment to those who are struggling for oxygen, but aren't ready for a ventilator.
For patients who qualify, lying on their abdomens, perhaps with pillows under the chest for support or on all fours if they can do so safely, aids in oxygenation by engaging alveoli that may not be available while the patient is supine.
"It recruits other areas of the lungs and opens air sacs that hadn't been involved with pneumonia, edema, etc …," said William O. Lacy, M.D., pulmonologist with Norton Pulmonary Specialists and author of the protocol. "Proning helps oxygenate other areas of the lungs, and that's why you see an improvement in patients' oxygen saturation."
As long as oxygen levels respond, the protocol calls for targeting more than 12 hours a day of proning if the patient can tolerate it, although any length of time in the prone position can help.
The protocol refers clinicians to the Elsevier Clinical Skill related to proning.
---