Use Norton EpicLink to more easily refer patients to specialists at convenient Hardin County locations.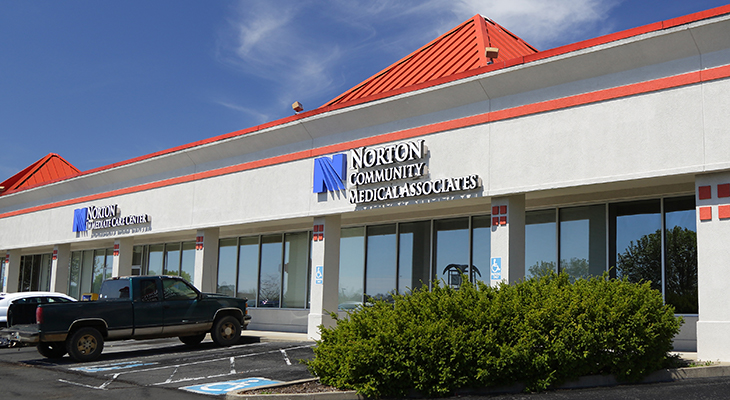 Norton Healthcare has expanded access to specialty care in Elizabethtown, Kentucky. Providers specializing in cardiology, neurosurgery, spine surgery, vascular surgery, orthopedics and sports medicine have rotating schedules in convenient Hardin County office locations. A rheumatologist also is seeing patients at an Elizabethtown office.
The expanded services mean patients from the Elizabethtown and surrounding area don't need to travel to Louisville to get Norton Healthcare specialty care. Patients who require advanced care in Louisville, whether surgery or diagnostics, can have evaluations and follow-ups back closer to home.
Referring providers benefit from Norton EpicLink — a new referral tool for providers. Norton EpicLink can help improve continuity of care by making it easier for you to refer a patient in real time and access your patient's information, results and notes instantly — all from anywhere you have internet access.
Refer a Patient
Use Norton EpicLink to quickly and easily refer a patient to a Norton Healthcare specialist.
The following specialists are available at Elizabethtown offices at:
1301 Ring Road • Elizabethtown, Kentucky
Cardiologists
First and third Wednesdays of each month
Neurosurgeons/spine surgeons
Fourth Wednesday and every other Thursday
Vascular surgeons
First, second and third Fridays
2412 Ring Road, Suite 100 • Elizabethtown, Kentucky
Orthopedics and sports medicine
Every Wednesday
584 Westport Road, Suite 101 • Elizabethtown, Kentucky
Rheumatology
Every Monday through Friday
---