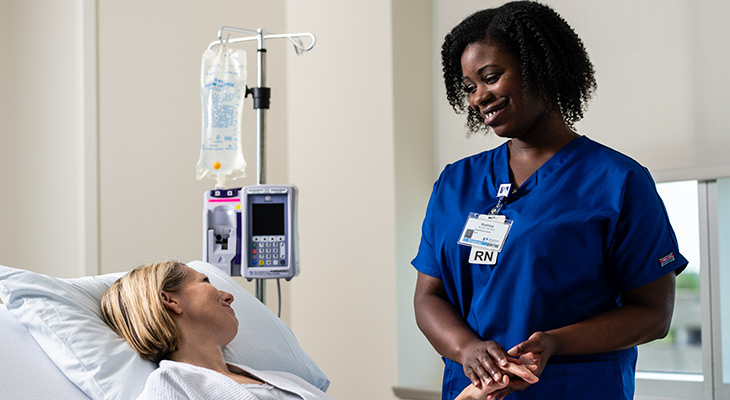 Norton Audubon Hospital, Norton Brownsboro Hospital and Norton Women's & Children's Hospital have each been awarded an A from The Leapfrog Group's spring 2019 Leapfrog Hospital Safety Grade.
The Safety Grade assigns an A, B, C, D or F grade to adult-service hospitals across the country, based on their performance in preventing medical errors, injuries, accidents, infections and other harms to patients in their care.
Norton Healthcare
For more than a century, the residents of Kentucky and Southern Indiana have trusted Norton Healthcare for dedicated and compassionate care.
"Patient safety and quality are top priorities at Norton Healthcare," said Steven T. Hester, M.D., MBA, division president, provider operations and system chief medical officer. "We know that scores such as those from The Leapfrog Group are important to patients.
"We have teams within the Norton Healthcare system that use both internal benchmarks and external data from third parties to constantly improve the quality of care we provide our patients."
The Leapfrog Hospital Safety Grade uses 28 measures of publicly available hospital safety data to assign grades to more than 2,600 U.S. acute-care hospitals twice per year. The Hospital Safety Grade's methodology is peer-reviewed and fully transparent, and the results are free to the public. The majority of data for these grades is from 2018, though some measures go back to 2015.
"These scores are a testament to our commitment to safe patient care," said Douglas A. Winkelhake, division president, hospital operations. "Our teams are dedicated to making a difference for every patient, every day."
Norton Healthcare is committed to transparency and providing data about the quality of our patient care to our patients. Norton Healthcare has publicly reported quality scores since 2005. Our organizational vision is founded on the principle of setting the standard for quality and caring, and we hold ourselves accountable for the care we provide.
---