Studies show that 70% of COVID-19 survivors are experiencing long-term side effects impacting their heart, lungs, central nervous system, gastrointestinal tract or other areas of the body.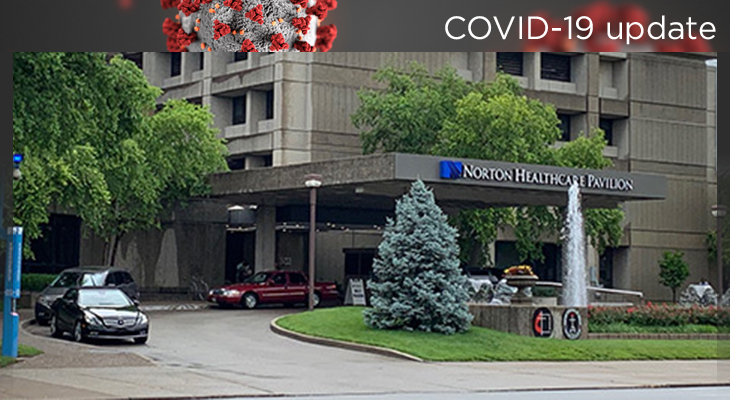 Norton Healthcare will launch a COVID-19 Long-term Care Clinic for adult patients who continue to experience side effects after having battled the coronavirus.
"Norton Healthcare has been a regional leader in caring for patients with COVID-19. From innovative treatments and clinical trials to community-based testing, we have been at the forefront of this pandemic," said Russell F. Cox, president and CEO, Norton Healthcare. "Research from around the world indicates a need for post-COVID care, and Kentucky and Southern Indiana are no different."
COVID-19 Long-term Care Clinic
Appointments are required; patients can be referred from their primary care provider or may self-refer. A confirmed COVID-19 diagnosis is required.
Call (502) 861-4488
"Our COVID-19 Long-term Care Clinic will consist of a team of multidisciplinary specialists to address patients' ongoing health needs, which can range from lung and heart to neurologic and gastrointestinal issues," said Joseph M. Flynn, D.O., MPH, FACP, chief administrative officer, Norton Medical Group, and physician-in-chief, Norton Cancer Institute.
These providers will evaluate patients' ongoing symptoms and work with specialists to develop treatment plans and monitor progress.
"Data shows that up to 87% of COVID-19 survivors have chronic lung issues, and 20% have long-term heart conditions, among other neurological, vascular and renal medical issues," Dr. Flynn said. "We will support these patients by connecting them with the right team of specialists who can provide ongoing treatment and follow-up care in one convenient location."
The clinic will open Sept. 17, 2020, in the Norton Healthcare Pavilion located at 315 E. Broadway.
---