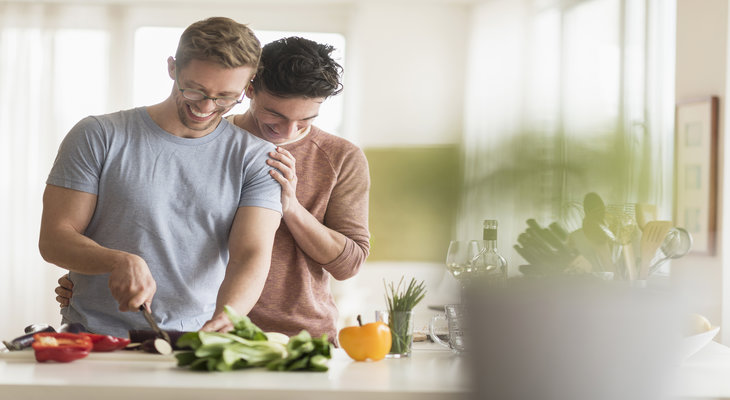 Paul S. Schulz, M.D. with Norton Infectious Disease Specialists led a Norton Healthcare system-wide presentation last month on the staggering statistics related to the health of LGBTQ individuals, in an effort to continuously educate providers on the health risks associated with lesbian, gay, bisexual and transgender people.
Dr. Schulz summarized five points of keeping healthy LGBTQ patients healthy in what he calls "The ABCs of Longevity."
Ask/Answer specific questions regarding sex, drugs and mental health
Adherence to medications
Be up to date on immunizations
Cardiovascular disease and Cancer risk screening/modification
Smoking
View the presentation deck for Dr. Schulz's presentation here.
For any questions related to LGBTQ health, contact Dr. Schulz at paul.schulz@nortonhealthcare.org.
Did you know?
"Respect every person" is one of Norton Healthcare's foundational values that employees commit to following as they care for patients and foster a positive work culture. And now that commitment has been recognized. We are proud to have earned a score of 100 on the selective Healthcare Equality Index administered by the Human Rights Campaign Foundation.
We invite you to watch the video announcement below from Russell F. Cox, president and CEO, Norton Healthcare, to learn more about what it means to be a Leader in Healthcare Equality.
---