Check your patients for the 10th-leading cause of death for men in the U.S.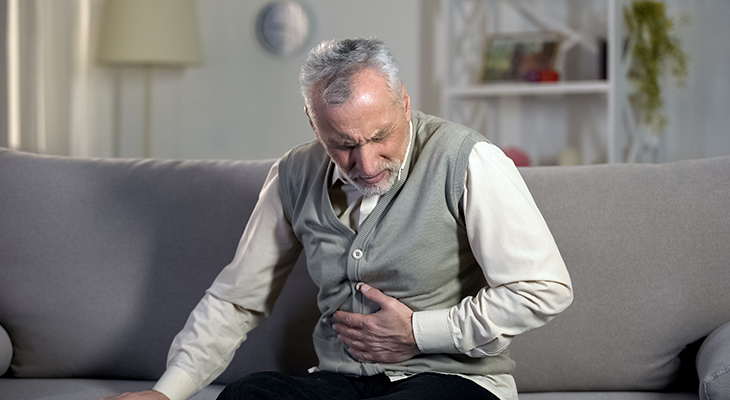 According to the Society for Vascular Surgery (SVS), 200,000 adults in the U.S. are diagnosed with abdominal aortic aneurysm (AAA) every year. It is the 10th-leading cause of death for American men over the age of 55, and a ruptured AAA is the 15th-leading cause of death in the U.S.
Symptoms
Abdominal aortic aneurysm often grows slowly without symptoms for most patients. If a patient has an enlarging abdominal aortic aneurysm, they might notice:
Deep, constant pain in the abdomen or on the side of the abdomen
Back pain
A pulsing feeling near the bellybutton or stomach
AAA can be detected with an abdominal ultrasound, computed tomography (CT) scan or magnetic resonance imaging (MRI).
RELATED: American Heart Association sets standards for heart attack care
Risks
Many lifestyle habits and health conditions can signal a greater risk for an AAA. Those over age 50 with a history of the following are at greatest risk:
Smoking is the strongest risk factor for AAA.
Age and ethnicity are also strong predictors of AAA. White people assigned male at birth are in the highest risk group.
Conditions such as high blood pressure, diabetes and high cholesterol also put people at a higher risk for AAA.
Family history of AAA increases risk of the condition.
Screening recommendations
The United States Preventive Services Task Force (USPST) recommends physicians offer screening for AAA in people assigned male at birth ages 65 to 75 years old who have ever smoked. For other populations, USPST suggests offering selective screening based on health history, family health history, gender assigned at birth and the risks associated with screening.
Refer a patient
To refer a patient to Norton Heart & Vascular Institute, visit Norton EpicLink and choose EpicLink referral to Vascular Surgery.
---
---