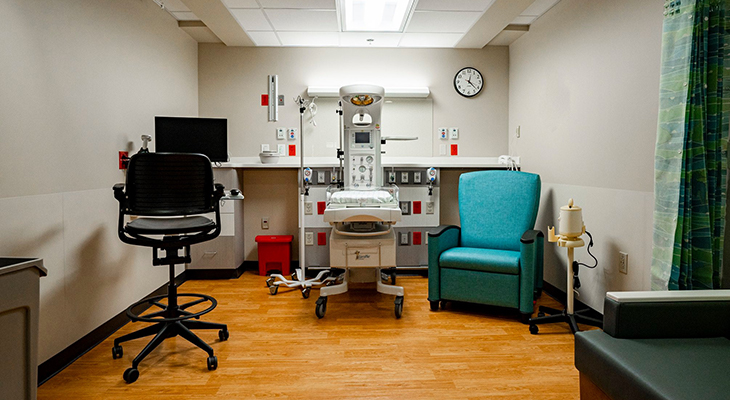 The Jennifer Lawrence Cardiac Intensive Care Unit (CICU) at Norton Children's Hospital started taking its first patients this month.
The new unit is part of Norton Healthcare's $78.3 million investment to renovate several areas of Norton Children's Hospital. Norton Children's Hospital Foundation has committed to raising $20 million, with more than $15 million funded to date. With the Jennifer Lawrence CICU complete, work will begin on renovations to the "Just for Kids" Critical Care Center and two neonatal intensive care units. The entire project will be completed in 2022.
The CICU was made possible through a $2 million gift from Louisville native Jennifer Lawrence, along with a challenge to the community to support the initiative. Brave Hearts, a support group of families united by their children's fight to overcome complex congenital heart defects, is one group that participated in fundraising for the CICU. This resulted in more than $4 million raised through Norton Children's Hospital Foundation to support the project.
Take a look at photos from the Dec. 23 dedication and the new unit.
Refer a Patient
To refer a patient to the Norton Children's Heart Institute, use our online form.
---