"Blood pressure measurements must be a part of all routine wellness checks and clinical examinations," said Jyothi M. Matta, M.D.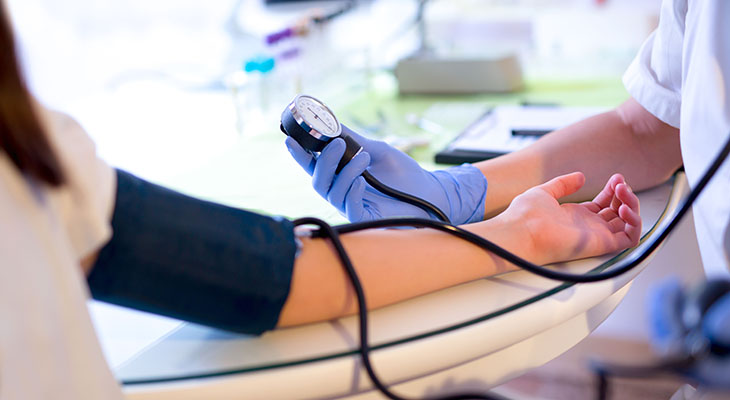 Providers are seeing younger children with higher blood pressure, making it more important than ever to monitor levels and ensure parents are aware of the effects on their child's overall health.
"Blood pressure measurements must be a part of all routine wellness checks and clinical examinations," said Jyothi M. Matta, M.D., pediatric cardiologist with Norton Children's Heart Institute, affiliated with UofL School of Medicine. "Providers also must identify other risk factors for heart disease and stroke, including weight and family history."
Guidelines for blood pressure levels
The most recent guidance for pediatric blood pressure levels may be found in the 2017 American Academy of Pediatrics (AAP) Clinical Practice Guidelines for Screening and Management of High Blood Pressure in Children and Adolescents. Included are tables (see Table 4, Table 5, Table 6) that outline healthy blood pressure levels based on a child's sex, age, height and weight.
The stages are as follows: normal blood pressure (50th percentile to <90th percentile), elevated blood pressure (≥90th percentile), stage 1 hypertension (≥95th percentile), and stage 2 hypertension (≥95th percentile + 12 mm Hg).
Refer a patient
To refer a patient to Norton Children's Heart Institute, visit Norton EpicLink and choose EpicLink referral to Pediatric Cardiology.
According to the AAP, the latest blood pressure values "are lower than those used in prior guidelines and allow for a more precise classification of blood pressure according to body size."
The guidelines also recommend using 24-hour ambulatory blood pressure monitoring to more exactly diagnose hypertension, as some children may exhibit "white coat syndrome," which can elevate levels during visits due to anxiety experienced in medical settings.
Obesity and hypertension
There is a high correlation between hypertension and obesity. Although obesity is prevalent in children as young as 2 years old, it is highest among adolescents.
A recent Centers for Disease Control and Prevention study shows that among children ages 12 to 19, around 1 in 7 had hypertension or elevated blood pressure between 2013 to 2016,
Treatment and talking to parents
High blood pressure in children initially is treated with lifestyle changes, such as a healthy diet and regular exercise. If a child is overweight or obese, weight loss is recommended.
The AAP recommends to start blood pressure-lowering medications if lifestyle changes fail to reduce the blood pressure, or if the child has another condition like diabetes or kidney disease.
Parents should be made aware that high blood pressure in childhood is linked to health issues later in life, and the risks for cardiovascular disease in children are likely to follow the child into adulthood. If left untreated, hypertension can damage the heart, kidneys and brain.
---