Pediatric forearm fractures can be effectively treated with cast immobilization, mindful that younger children heal faster and cast time should be limited.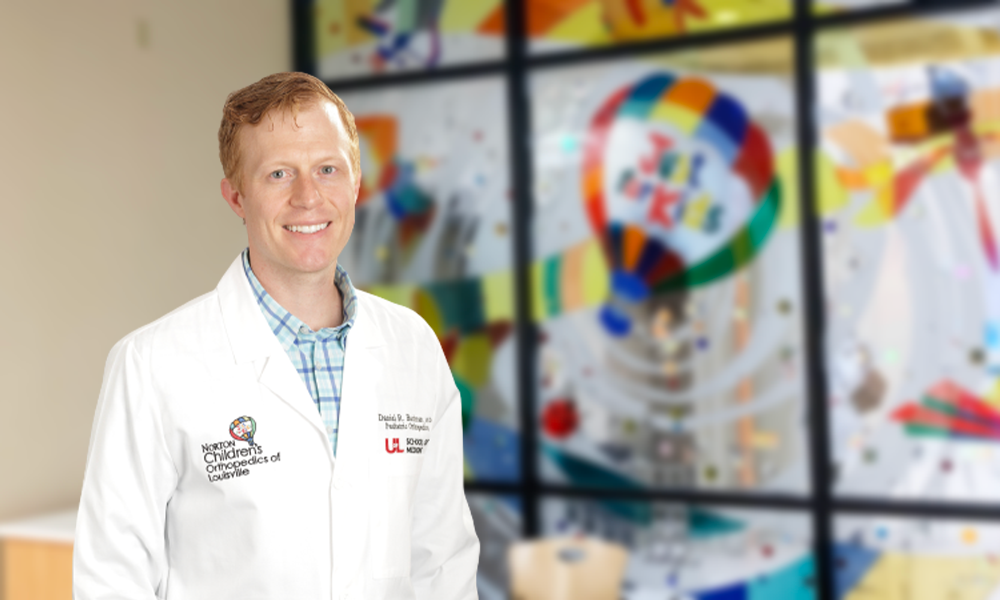 Forearm fractures, one of the most common pediatric fractures, can be safely and effectively treated with cast immobilization. Younger children heal faster, so the time in a cast should be limited to four to six weeks, while teens generally take six weeks to heal.
"It's important that pediatric patients see a pediatric orthopedist so they are not in a cast longer than they need to be," said Daniel R. Bachman, M.D., pediatric orthopedic surgeon with Norton Children's Orthopedics of Louisville, affiliated with the UofL School of Medicine. "It's also important because it ensures the child receives care that promotes optimal healing of growing bones."
Children can stay in a splint for seven to 10 days before needing to see a pediatric orthopedic provider. A splint will not make the fracture worse.
A split cast can be used for swelling on a pediatric forearm fracture. If a loss of reduction occurs after casting, a forearm fracture typically can be remanipulated for up to three weeks.
Standard X-rays are usually enough to diagnose a forearm fracture.
Pediatric forearm fractures
Pediatric forearm fractures account for 17.8% of all fractures in children. In half of forearm fractures, radius and ulna are both fractured, with both bone fractures occurring more frequently in boys than girls. They are more common in school-age children and adolescents compared with infants and preschool-age children.
Norton Children's Orthopedics of Louisville
To refer a patient, visit Norton EpicLink and open an order for Pediatric Orthopedics.
---
Pediatric forearm fractures typically result from indirect trauma, such as a fall from a bicycle, tree or playground equipment onto an outstretched hand, coupled with a rotational displacement. The force is transmitted initially to the radius, which fails first, then the ulna. Most occur in the distal one third of the forearm.
Greenstick fractures, which are more common in younger children, are reduced by rotating the forearm so the palm is directed toward the fracture apex. Complete fractures are reduced with traction and rotation, and then immobilized with casting until healed.
Generally accepted guidelines for pediatric both-bone forearm fractures recommend angulation less than 15 degrees and rotation less than 45 degrees for girls up to age 8 and boys up to age 10. For older children, angulation should be less than 10 degrees proximal/midshaft and less than 15 degrees distal, with rotation less than 30 degrees. In all cases, bayonet apposition can be up to 1 centimeter.
X-rays should be obtained between one and two weeks after initial reduction to detect early angulation.
Children's bones are softer and more pliable than adults, resulting in different fractures. Single-bone forearm fractures of the radius or ulna raise the possibility of Monteggia or Galeazzi fracture dislocations.
Pronation and supination restoration
Successful outcomes are based on restoration of adequate pronation and supination and, to a lesser extent, physical appearance.
Stiffness in the wrist and elbow are common after the cast is removed, but usually goes away after a few weeks. In rare cases, physical therapy is needed to regain full motion. In most cases, children can resume normal activities four to six weeks after cast removal.
Surgery is indicated only when an acceptable reduction cannot be obtained with closed reduction and casting. Surgical options are intramedullary nail, plating and hybrid fixation.
---