According to the Centers for Disease Control and Prevention, 53% of reported cases of sexually transmitted infections in 2020 were among adolescents and young adults between ages 15 to 24.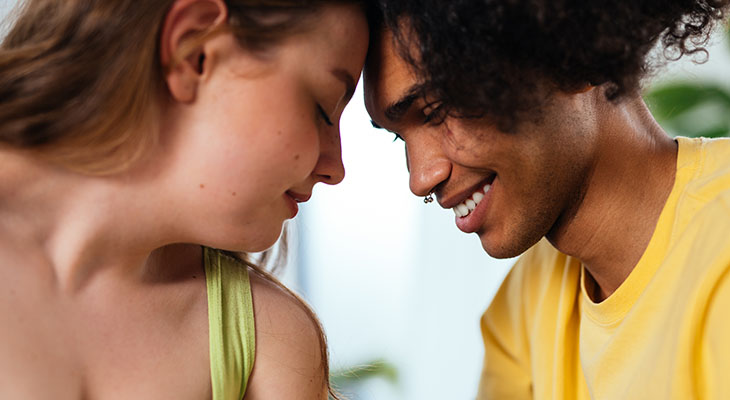 Sexually transmitted infections (STIs) are on the rise nationwide, with notable increases among younger patients. According to the Centers for Disease Control and Prevention (CDC), 53% of reported cases of STIs in 2020 were among adolescents and young adults between ages 15 to 24.
­Among Norton Healthcare's patient population, a 20% increase in STIs was reported during the last two years (since the onset of the COVID-19 pandemic), and more than 80% of infected patients were asymptomatic. Since asymptomatic patients unknowingly are spreading infections to other partners, regular screening during routine exams is crucial.
The most common STI among young people
Chlamydia is the most common sexually transmitted infection in the U.S. According to the CDC: "Rates of reported chlamydia are highest among adolescents and young adults. In 2020, almost two-thirds (61%) of all reported chlamydia cases were among persons aged 15 to 24 years."
"The CDC recommends that all sexually active (oral, vaginal, and/or anal sex) females under 25 years of age receive an annual screen for chlamydia to identify asymptomatic infections and prevent the infection's progression to pelvic inflammatory disease," said Yuan Yuan "Jackie" Gong, M.D., pediatric and adolescent gynecologist with Norton Children's Gynecology, affiliated with the UofL School of Medicine. "For adolescents, the CDC recommends an 'opt out' approach where all patients are offered STI screening, regardless of report of sexual activity. This helps us to expand testing and treatment while preserving patient confidentiality."
Screening guidelines for sexually transmitted infections
The CDC has released STI screening and treatment guidelines for primary care providers.
Refer a patient
To refer a patient to Norton Children's Gynecology, visit Norton EpicLink and choose EpicLink referral to Pediatric Gynecology.
Sexually active females should be screened/tested for the following:
Chlamydia
Gonorrhea
Trichomoniasis
There are no screening guidelines for heterosexual, cisgender males. Screening/testing for sexually active bisexual, transgender and/or nonbinary males include:
HIV
Syphilis
Gonorrhea (triple site: pharyngeal, rectal, and urethral/first-void urine samples)
Chlamydia (triple site)
Trichomoniasis
Herpes simplex virus (HSV-1 and HSV-2)
STI screening may vary by patient
The CDC outlines a "5P" approach when it comes to taking a patient's sexual history, which can inform the provider's decision on the best type(s) of screening and/or testing. This guide includes examples of respectful dialogue to use during patient visits.
Partners
Number and gender of patient's sex partners
Practices
Sexual practices, including types of sexual contact
Protection
Types of protection used during sex, if any
Past history of STIs
Previous testing, diagnosis or symptoms
Pregnancy
Patient's desire for pregnancy and prevention methods
As part of the dialogue, the provider also can ask about sexual satisfaction, functioning, concerns, support for one's gender identity and sexual orientation.
---