At Norton Children's Autism Center, affiliated with the UofL School of Medicine, patients benefit from access to the comprehensive resources of the Norton Children's network of care.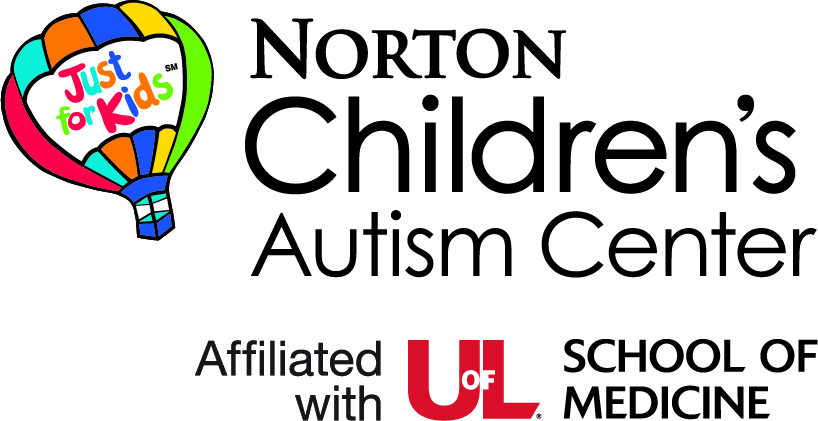 The affiliation between Norton Healthcare, UofL Physicians – Pediatrics and the University of Louisville School of Medicine makes it easier for children and their families to access comprehensive autism care connected to the Norton Children's network.
This network provides a collaboration between subspecialties, access to inpatient care and improved continuity of care through Epic electronic medical records throughout the Norton Children's system. Norton EpicLink allows providers to make a referral and stay connected to their patient's progress, testing and care notes for any Norton Children's encounter.
Norton Children's Autism Center, affiliated with the UofL School of Medicine, provides testing and multidisciplinary treatment for children and teens with suspected or diagnosed autism spectrum disorder (ASD). We offer services from a wide range of specialties including autism- focused behavioral and mental health therapy, developmental pediatrics, neurology, psychiatry, occupational therapy and speech therapy.
Behavioral and mental health therapy for autism
Children with ASD can build social, language and play skills through a variety of intensive behavioral therapies. We can recommend specific therapies and strategies to incorporate their strengths and address their unique needs. Often, children with ASD benefit from a combination of different therapies. These usually are highly structured, one-on-one or in small groups that include family members.
Developmental-behavioral pediatrics
Developmental pediatricians and nurse practitioners diagnose and provide medication management of disorders commonly associated with ASD such as attention deficit hyperactivity disorder (ADHD), global developmental delay, aggression, irritability, sleep disturbances, sensory disorders and anxiety. The provider team closely monitors growth and development throughout childhood and young adult life while collaborating with psychology, speech therapy, occupational therapy, neurology, psychiatry and comprehensive services and treatment that constitute a personalized approach to the patient and family.
Refer a patient
Use Norton EpicLink to quickly and easily refer a patient to Norton Children's Autism Center.
Occupational therapy for autism
Occupational therapy can help improve a child's participation in everyday life activities such as self-care, home and community living tasks, play, education-related tasks and social participation. Our therapy team also offers outpatient feeding therapy services to help child and family develop new mealtime routines. Feeding therapy will address the child's acceptance of a wider variety of foods so that mealtimes are more enjoyable for the whole family. The ultimate goal of our occupational therapy program is to help caregivers develop problem-solving skills to make positive and effective changes to their child's daily living routines and build a child's abilities and confidence to participate in daily living activities at a higher level of independence.
Speech therapy for autism
Our team of speech-language pathologists provides specialized services in the areas of speech, language, social skills, fluency, feeding/swallowing, and augmentative and alternative communication (AAC) for children, teens and young adults with ASD. Our speech-language pathologists use a team approach, working closely with other providers to determine the communication system that best meets the needs of the child. We emphasize the importance of family and caregiver involvement and participation. Our ultimate goal is to train those closest to the child for success at home and in the community. We accomplish this by equipping the child and caregivers with the tools, knowledge and support needed to improve the child's ability to communicate.
Meet our team
Director
Grace M. Kuravackel, Ph.D.
Pediatric Cognitive and Behavioral Psychologist
Director, Norton Children's Autism Center
Assistant Professor, UofL School of Medicine
Medical staff
Gregory N. Barnes, M.D., Ph.D.
Child Neurologist
Norton Children's Neuroscience Institute, Affiliated with the UofL School of Medicine
Director, UofL Autism Center
Professor, Department of Neurology, UofL School of Medicine
Virginia F. Barbosa, M.D.
Pediatric Psychiatrist
Assistant Professor, UofL School of Medicine
Patricia G. Williams, M.D., FAAP
Developmental-Behavioral Pediatrician
Psychologists
Lily L. Cooksey, Psy.D.
Cognitive and Behavioral Psychologist
Alexis D. Rodgers, Ph.D.
Pediatric Cognitive and Behavioral Psychologist
Melissa K. Wheatley, M.S., Ed.S.
Licensed Psychological Practitioner
Occupational therapists
Elizabeth A. Grant, OTD, OTR/L
Speech-language pathologists
Amber DeVine-Stinson, M.S., CCC-SLP
Allison Roberts, M.S., CCC-SLP
---