At Norton Children's Nephrology, affiliated with the UofL School of Medicine, patients benefit from access to resources of the Norton Children's network of care.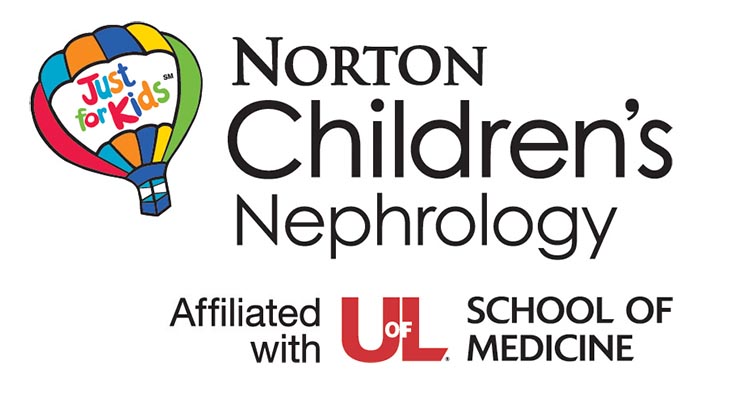 The affiliation between Norton Healthcare, UofL Physicians – Pediatrics and the University of Louisville School of Medicine makes it easier for children and their families to access comprehensive nephrology care connected to the Norton Children's network.
This network provides a collaboration between subspecialties, access to inpatient care and improved continuity of care through Epic electronic medical records throughout the Norton Children's system. Norton EpicLink allows providers to make a referral and stay connected to their patient's progress, testing and care notes for any Norton Children's encounter.
Specialists with Norton Children's Nephrology, affiliated with the UofL School of Medicine, have the training and experience to treat all types of acute and chronic kidney diseases, congenital kidney anomalies, and renal tubular diseases. We provide acute care for kidney stones, urinary tract infections and kidney disorders.
Our board-certified specialists are experienced in the management of renal failure and electrolyte abnormalities. The Norton Children's Nephrology multidisciplinary transplant program includes transplant nephrologists, surgeons and coordinators, a dietitian, a social worker and transplant psychologist for comprehensive post-transplant renal care of children.
Refer a patient
Use Norton EpicLink to quickly and easily refer a patient to Norton Children's Nephrology.
We developed the Norton Children's Nephrology Pediatric Hypertension Program to improve care for children and adolescents with elevated blood pressure and hypertension. The program uses ambulatory blood pressure monitoring, a reliable and safe study for evaluation and management of pediatric hypertension as recommended by the American Academy of Pediatrics.
Experienced physicians who serve on the University of Louisville School of Medicine faculty are also passing along their expertise to the next generation of providers and conducting valuable clinical research that brings innovative treatments to their patients.
Norton Children's continues to bring quality, compassionate pediatric care to children and families in Louisville, Southern Indiana and beyond.
Meet our team
Siddharth Shah, M.D.
Pediatric Nephrologist
Director, Pediatric Renal Transplant and Hypertension Program
Division Chief, Medical Director of Pediatric Nephrology, UofL School of Medicine
Associate Professor of Pediatrics, UofL School of Medicine
Malavika Prasad, M.D.
Pediatric Nephrologist
Assistant Professor of Pediatrics, UofL School of Medicine
April Loveall, R.N., BSN, CPN
Kathy Lincoln, R.N., BSN
Courtney Smith, Ph.D.
Pediatric Psychologist
Jenna Walsh, LCSW
Social Worker
Sarah Workman, MSN, RDN, L.D.
Dietitian
---