When the young patient's tissues proved unable to support a typical baclofen pump placement, Norton Children's physicians came up with a novel way to provide treatment.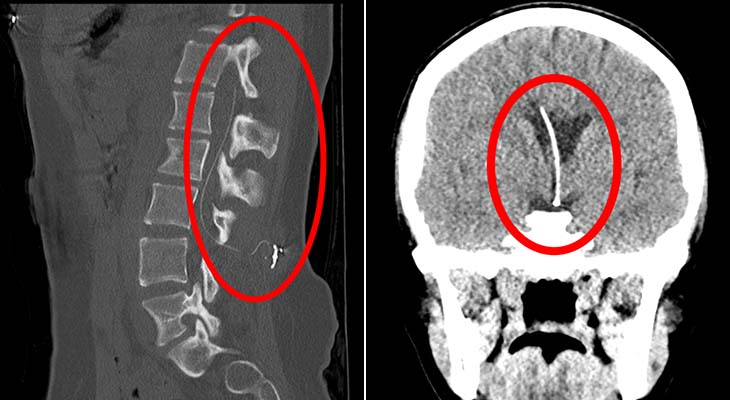 The patient
At age 10, the patient was diagnosed with a high-grade arteriovenous malformation and treated with radiosurgery. About six months later, the patient developed a severe case of brain swelling that left them with a right-sided spastic hemiparesis. A baclofen pump was placed in the normal abdominal/spinal position — to great effect.
The challenge
Due to the patient's extensive history of high-dose steroid therapy to treat their brain swelling, their tissues could not support the baclofen pump. The tissues were too soft to hold the equipment in place and would not heal well enough to keep the cerebrospinal fluid in the right place.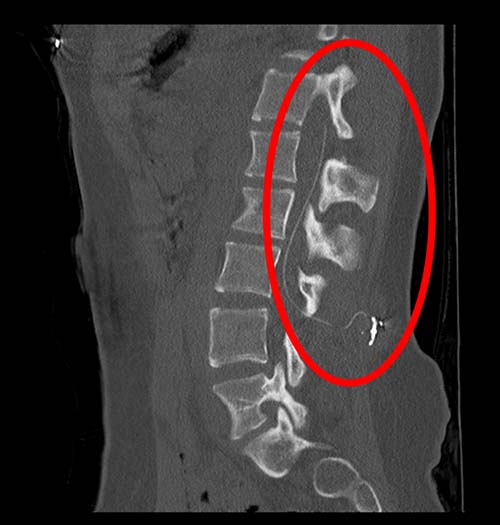 Conventional spinal catheter placement
The solution
Eventually, we placed the baclofen pump catheter directly into the brain — in the third ventricle — where the tissue could better scar in and keep the cerebral spinal fluid in place.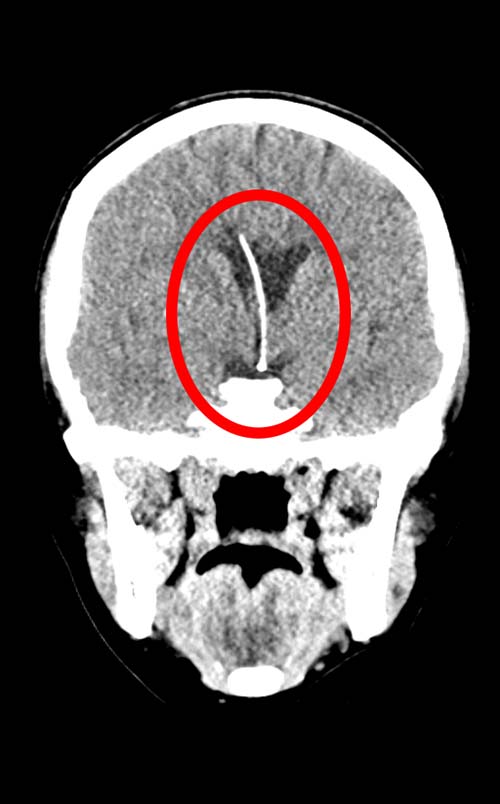 The result
This has proved durable now for two years. The patient continues to receive intrathecal baclofen through their pump system, facilitating ongoing academic and social success.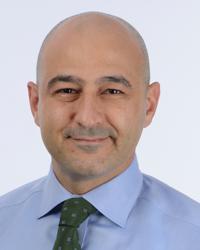 Ian S. Mutchnick, M.D.
, pediatric neurosurgeon, Norton Children's Neuroscience Institute, affiliated with the UofL School of Medicine
Catherine P. Schuster, M.D.
, physical medicine and rehabilitation specialist, Norton Children's Physical Medicine & Rehabilitation, affiliated with the UofL School of Medicine
Refer a patient
To refer a patient to Norton Children's Neuroscience Institute, visit Norton EpicLink and choose EpicLink referral to Pediatric Neurosurgery.
---